When a newly born starts getting on their feet. It is one of the proudest moments for the parents.
However, the clip featured below is pleasing everyone. An eight months toddler with a buttoned-down shirt attempts his first walk.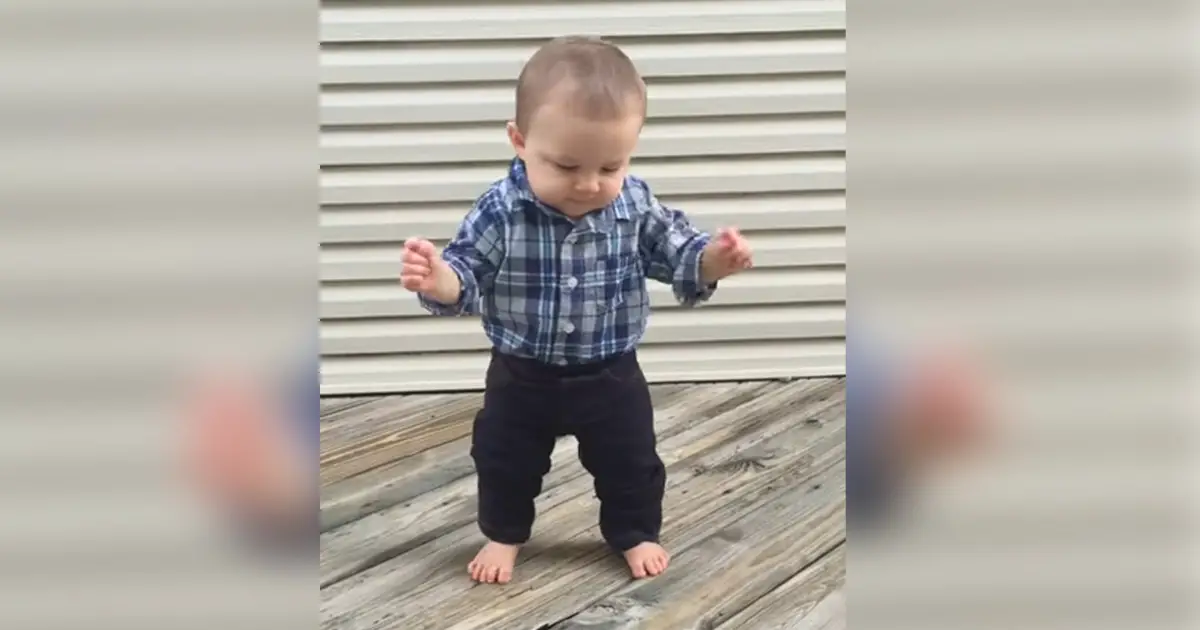 The handsome kid stands upright. And immediately starts walking towards his parents. Halfway through, he stops to adjust the balance, and on he goes. Though experts suggest, a baby starts walking from the age of nine to fifteen months. This little guy is a miracle kid in that case. Please share similar fond memories in the feed.
Please share this cute video with your loved ones.