During the growing phase, kids tend to learn more than anticipated with enough help and encouragement from the loved ones. Much like these two adorable toddlers who gave an unforgettable performance on the rendition of "He Arose" for Easter.
Little did the crowd knew they were in for a sweeter Easter treat. The handsome boys walked into the stage dressed for the occasions. Holding on to the mic with both of their hands. As soon as the teacher behind the piano hits the beginning note of the music. The boys stand there with a sweet smile.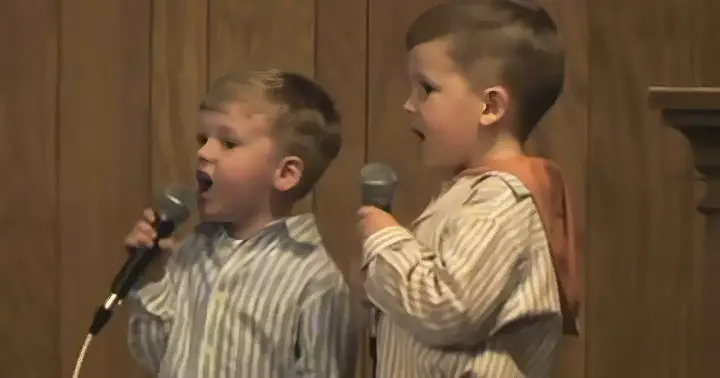 Being the kids they are, a little nudge from the tutor is a must. So, once they have to start singing their teacher picks her hand and notions to sing along. The little daredevils give their best, but let's be honest the pressure must be immense. As one of the little singers rest down on the pavement.
Overall the performance is adorable and really does melt your heart. Watch the full video below and please leave us a Facebook comment to let us know what you thought!
Don't forget to hit the SHARE BUTTON to share this video on Facebook with your friends and family.