Michael Jackson was only 11 years old when his hit songs like "ABC" and "Who's Loving You" came out. Even at such an early age, people could see that he was special. Moreover, this became evident as he grew up to have an exceptional musical career.
Likewise, when this boy went to the stage of Britain's Got Talent, everyone in the room could recognize his gift! You can feel something different about 10-year-old Calum Courtney as he comes to the audition of the talent show. Despite this being his first time on the show, the boy is polite and calm as he answers the judge's questions. But no one could have expected what would come out of his mouth next.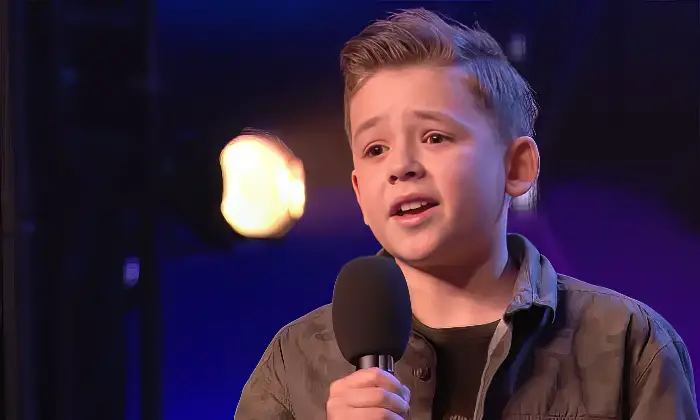 As soon as he belts out the starting notes to "Who's Loving You," the audience starts making noise. Even Simon Cowell gives a nod of appreciation for Calum's incredible vocal skills!
Moreover, as the song progresses, he only gets better. In the end, his beautiful voice earns him a standing ovation from everybody, including the judges. And the boy sheds a tear from the overwhelming response. Watch the full video below and please leave us a Facebook comment to let us know what you thought!
Don't forget to hit the SHARE BUTTON to share this video on Facebook with your friends and family.