The COVID-19 pandemic has affected us all. This includes the local businesses that depend on the customers to stay open. Most of them have gone the delivery route to encourage social distancing. But this Maryland Winery has found a unique way to transport wine, and it has four paws!
People come to Stone House Urban Winery in Hagerstown for a fun time with friends. But the Corona Virus outbreak has even her most loyal customers staying home. So, co-owner Lori Yata hired her 75-boxer Soda Pup to help her with deliveries! Moreover, the 11-year-old pooch is fitted with a saddlebag that holds two wines at a time. And her customers couldn't be happier!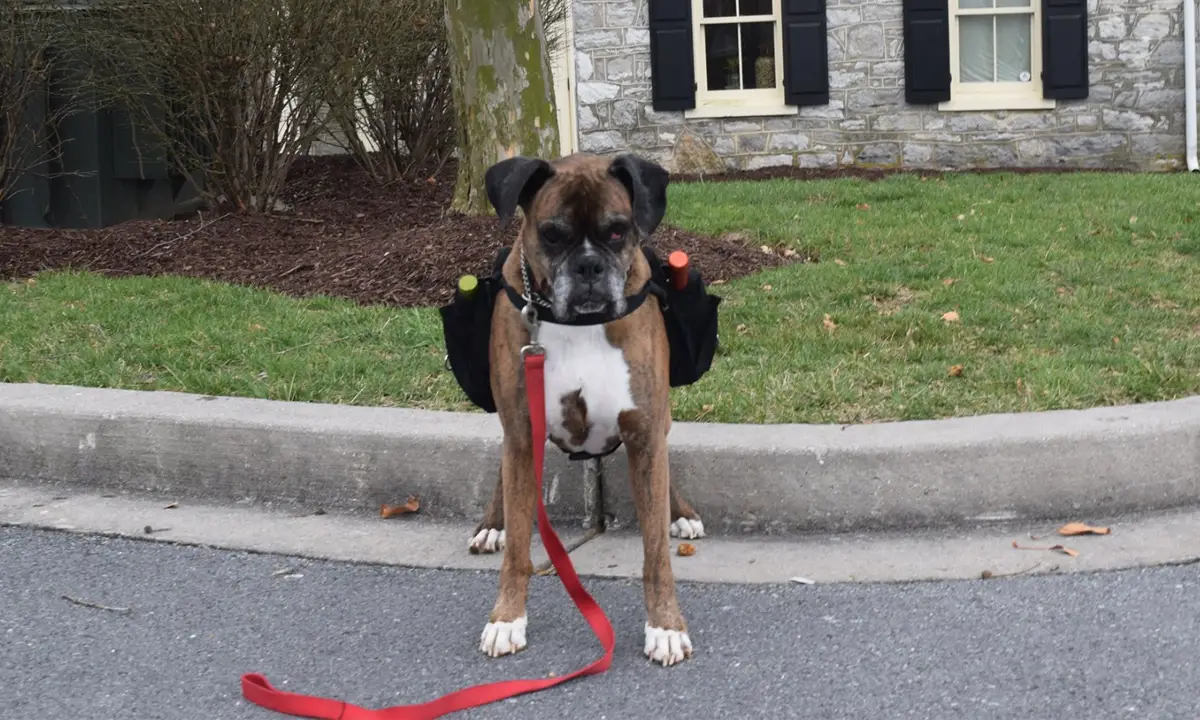 Although the winery offers a choice between a 2-legged and a 4-legged friend to bring people their wine, 10/10 people choose Soda Pup! However, Lori needs to first check the route for geese, squirrels, and bunnies. They can be quite a distraction for the hardworking boy. Furthermore, after their delivery, the canine gets a special treat right from his wine carrier! Watch the good boy in action below:
And please COMMENT and SHARE!