Everyone I know loves weddings. When my friend got married last year, she was so stressed out about the photographs and everything. But thankfully, the photographer was one cool dude. Like the woman featured in the video below! This hilarious photographer is going to crack you up for sure!
This short yet hysterical clip was featured on The Sketch Show. It is a British television sketch comedy program which features many of the leading British comedians in the world.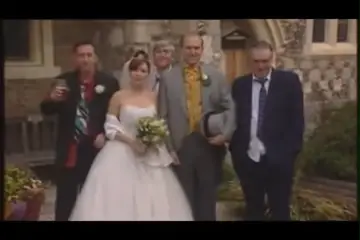 This show was aired on ITV between 2001 and 2004. It has won awards like the "British Academy Television Award for Comedy and Comedy Entertainment Program".
Watch this fun photographer lady in the video below! Did you enjoy this sketch as much as we did? Let us know in the comments section!
Don't forget to SHARE this sidesplitting video with your friends and families!