Teenagers are the best learners and enthusiasts. They learn from what they see and are always keen on learning new things as well.
Payton is one of them. The boy has been learning to play since a very young age. This boy really did not think he would make it that big when he started playing but the internet did its job and made him viral. He deserves the popularity that he got from playing cover songs on his piano. The cover that got the most love has to be this one by Ed Sheeran.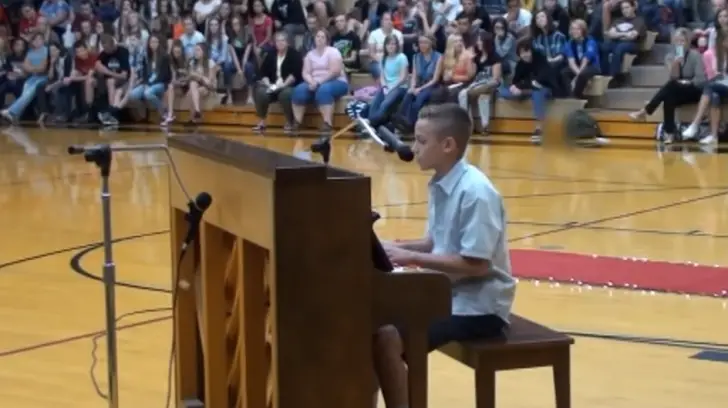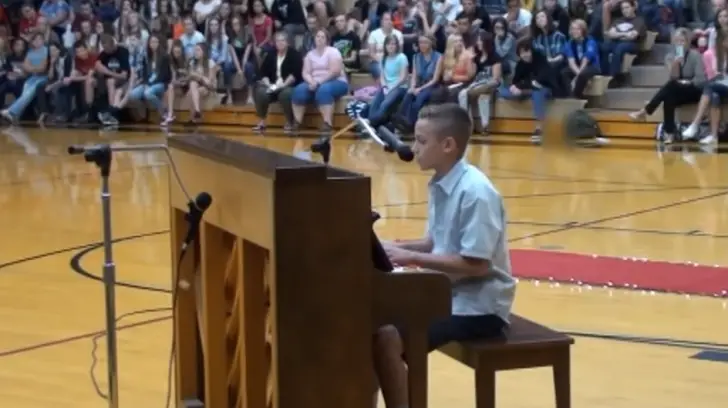 The boy sits in front of a lot of people and we can tell that he is very confident as he should be. Anyone with a talent like him should be given the confidence to play well in front of people. The boy goes on serenading keys from Thinking Out Loud and we must admit, the young boy is too good to be true.
You will love this video for sure. Watch the full video below!
Please SHARE with your friends and family!