Being distracted while driving is risky, and it is one of the highest reasons for fatal car crashes in the country. In an amazing advertisement by the German auto manufacturer, Volkswagen; their message for the drivers is clear: "Keep your eyes on the road" and that a little second of distraction can be very dangerous.
The advertisement was broadcasted at the MCL Cinema in Hong Kong. The movie theater was set up with a location-based broadcaster that allows a mass message to everyone within the vicinity. After the people have settled down and the lights were off, they played a short film. The unsuspecting moviegoers focused on the screen as it shows a driver's perspective through the windshield of a car that's speeding along an empty road. The people looked bored as they wait for what is going to happen next. And that's when one of the staff activated the location-based broadcaster through a computer to send a text message to all the mobile phones inside the cinema. What happens next was a shock.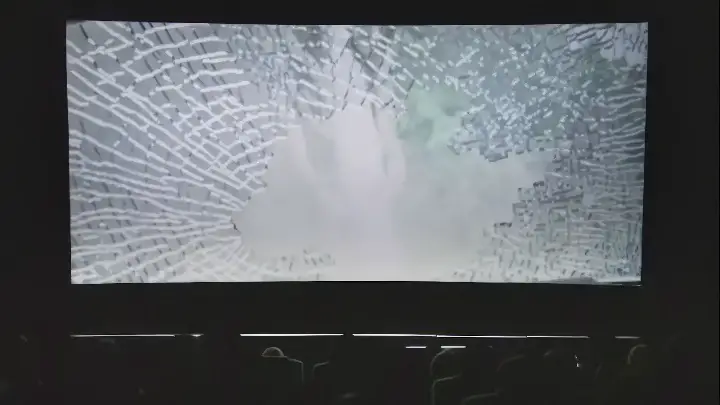 The people received the text message with their phones' message tone or vibration. They automatically reached out for their mobile phones, and as they look down to check… A crash happens. Everyone looked up gasping with their surprised faces.
The cinema became eerily quiet as they all stare at the screen while it flashes: "Mobile use is now the leading cause of death behind the wheel. A reminder to keep your eyes on the road." Watch the full video below and please leave us a Facebook comment to let us know what you thought!
Do you think that the ad is effective? Don't forget to hit the SHARE BUTTON to share this video on Facebook with your friends and family.