Jimmie Cox is a utility employee outside of Fort Worth, Texas. Due to his line of work, he has faced many obstacles that some of us can't even imagine. And that is exactly what happened when he recently visited a particular home in order to service its broken water pipe. The water kept on flowing and the hardworking plumber just couldn't figure out where the leak was coming from. That is when he went beyond the call of duty and just dove right in!
The homeowner took a picture of Cox diving into murky water to try and fix the problem. His torso was completely underwater. Jimmie was able to repair the broken pipe, and the picture the woman took ended up going viral on the internet. Jimmie's photo even caught the attention of "Dirty Jobs" master, Mike Rowe. He reached out to him and asked if it was a water main or sewage line. Jimmie confirmed that it was just a broken water pipe.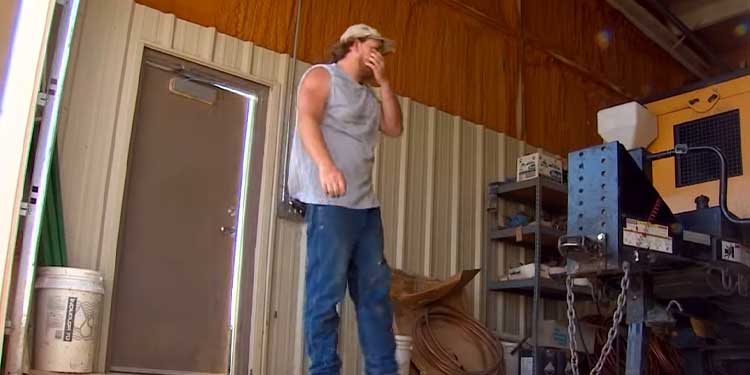 And since Cox was photographed with only his legs still dry and wearing Wrangler jeans, the jeans company is giving him a year's supply of pants.
Check out his shocking photo in the video below! You are going to be stunned when you see this! What did you think about this reliable worker's dedication to his work?
Don't forget to hit the SHARE BUTTON to share this video on Facebook with your friends and family.