The US Air Force has a whole unit dedicated to conducting official ceremonies. Moreover, their main mission is to ensure the legacy of the Airmen by representing them to the public. For this reason, they hold various military demonstrations of the highest standard. And this performance is no less than precise!
Promoting the AirForce through performances like this is very important. At the least, it displays the teamwork, discipline, and professionalism of all Airmen. And it also inspires the Airmen of the future! There is no doubt that a routine like this requires immense dedication and training. Expressly, it takes an 8-week training course even to consider any sergeants for membership in the drill team!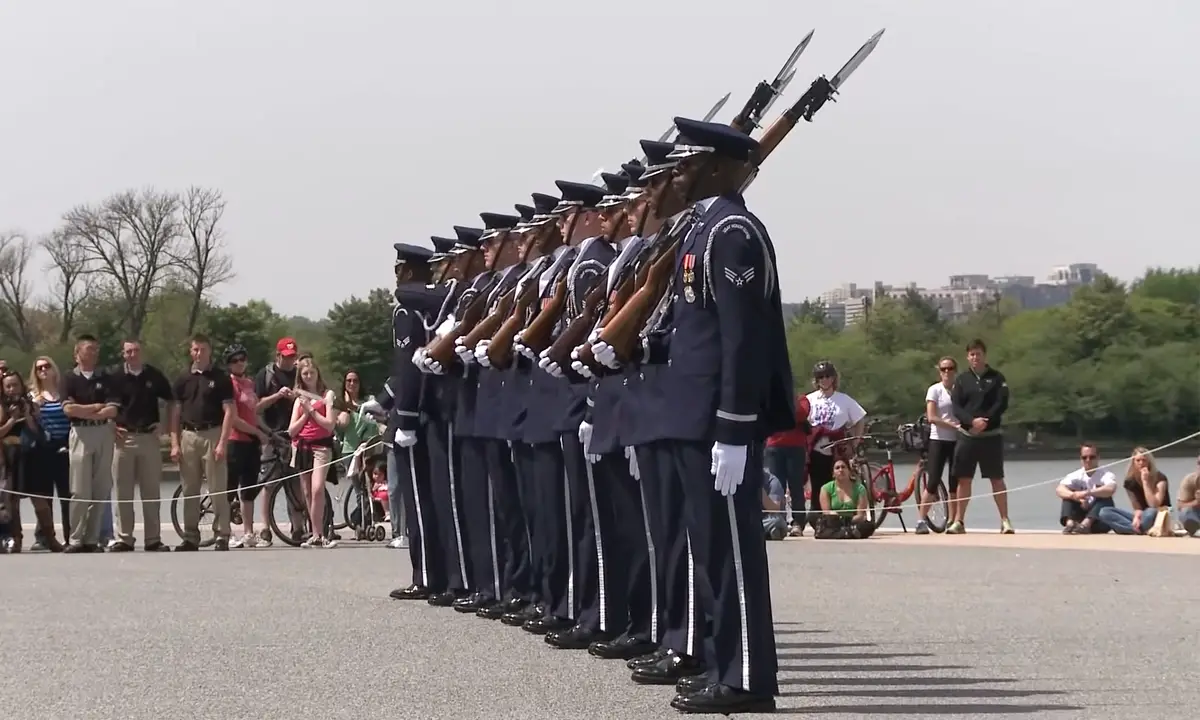 The demonstration here is taking place in Jefferson Memorial, Washington DC. The drill team displays extreme precision as they do a step routine. Moreover, a large part of their routine includes twisting and complex exchanges of rifles with sharp blades attached to them. But the amount of coordination and synchronization these men show while doing the risky stunts are awe-inspiring! Watch the impeccable routine below:
And please COMMENT and SHARE!