"Who is the man in the yonder" was as a nursery rhyme I learned in my growing up days. This particular video brings back to mind the lyrics of the rhyme as man nicked named by the TV Santa Claus costumed wearing a CRT TV on his head, dressed in a blue jumpsuit, black gloves and what appear to be brown hiking-style boots sneaked. He dropped a CRT TV in the porch of at least 60 residents that left the neighborhood wondering. Who is the person leaving old TVs on porches while wearing a TV on his head? That's the mystery one Virginia neighborhood is trying to solve.
Home surveillance video in a neighborhood outside Richmond caught someone walking up to front doors in the community and leaving old box TVs on the steps. He was also wearing the same kind of TV on their head, keeping their face hidden. And the dumper didn't seem to mind being on camera. He even waves to the camera.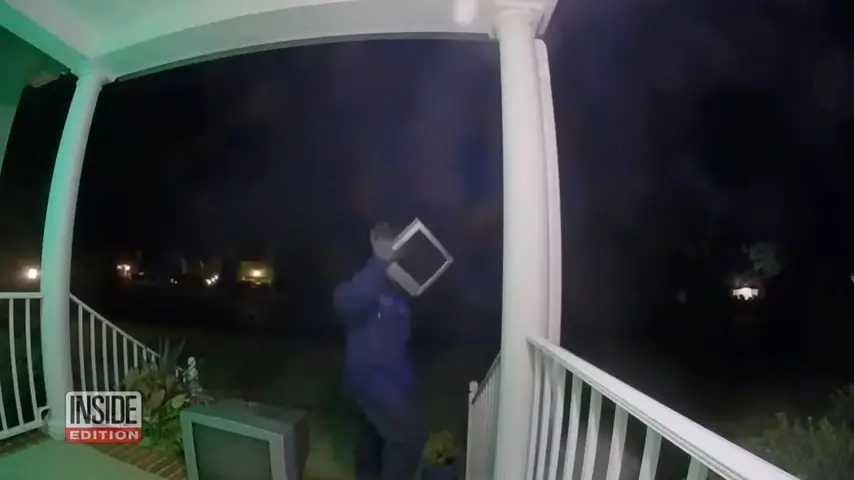 A young resident told Inside Edition that he "woke up to a bunch of phone calls to check my front porch." When he did, he couldn't believe what he saw. He and his friends went through the neighborhood checking out the TVs left on other porches.
It's not the first time this has happened. There was a similar TV delivery last year in Glen Allen, in the Grey Oaks neighborhood of Henrico County, which is near Richmond. The TVs appeared around the same time of year — in late August — but there were fewer of them.
SHARE this hilarious video. Spread the news. You might not know who would see it and recognize the hidden Santa.