There is nothing better than a well-coordinated musical act. No wonder there are band performances during games! Not only does it lift the spirits up for the teams playing, but it also adds an element of interest for the audience. And this trombone section has a killer surprise!
When the China Spring Cougars from Texas were hosting a football match in 2018, they knew they wanted to make it unforgettable. Moreover, the coach of the visiting team, the Addison Christain Academy Trojans, was none other than NFL hall of famer Mike Singletary. This event was going to draw in a lot of fans. Further, the Cougars managed to win 13-10. But the highlight of the game has to be the Cougar trombone routine, where they don't even play the instrument!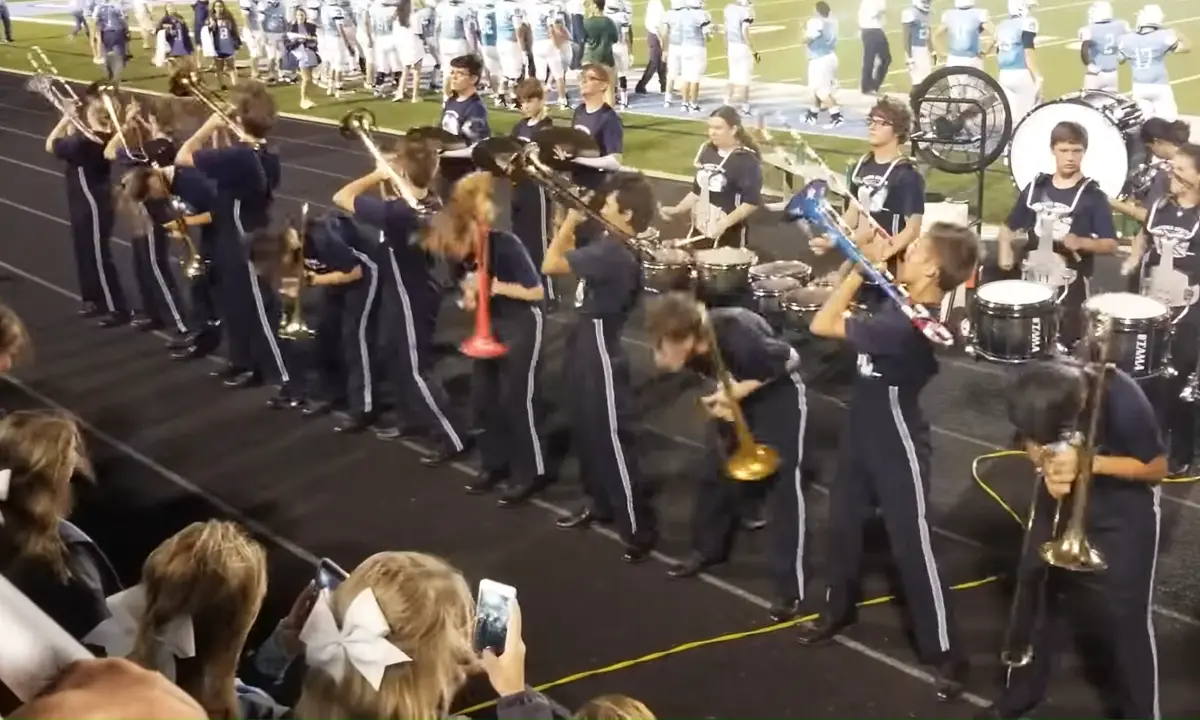 First, he trombone and drum team line up on the sidelines for their epic performance. As the beat begins, the trombone players bring the wind instrument to their lips. However, they don't play it and do their "suicide" routine instead! Expressly, they bend their bodies in alternating motion while turning side to side. And it's as dangerous as it looks as one wrong move could mean a nasty collision! But they manage to execute it with perfect precision. Watch the impressive routine below:
And please COMMENT and SHARE!