You've probably seen a few videos by now of terrified tourists attempting to cross the dreadful glass-bottom bridge. Tourist attractions these days seem to be overrun with glass bridges. However, this does not imply that everyone will understand them.
Take this Forest family's trip to Gatlingburg, Tennessee, which included a walk across a glass bridge. He doesn't consider the glass bridge to be a must-see attraction. The toddler tried to cross a stomach-churning 140-foot-high glass bridge over the Smoky Mountains. But, only to quickly regret his decision and turn around.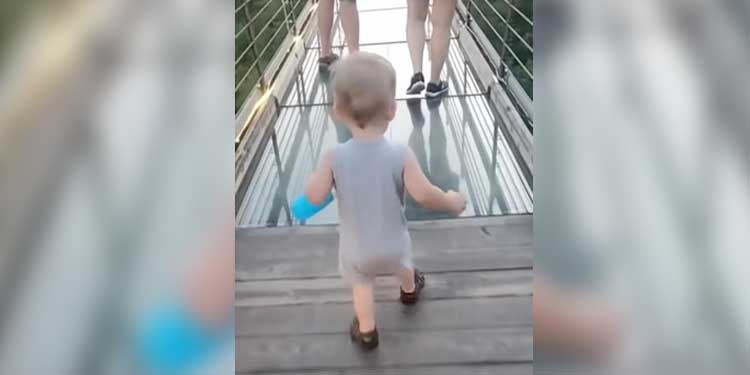 The video shows a baby named Forest walking along the iconic SkyBridge, which spans the mountain range at a height of 680 feet before cautiously stepping onto its transparent viewing panels.
A quick glance at the valley floor, 140 feet below, convinces the kid to do a complete u-turn. Watch the full video here:
Please SHARE it with your friends and family.