With the explosion of internet video platforms like YouTube and TikTok, there's no shortage of people clamoring to broadcast their singing ability out to the world. Well here's a video that runs counter to that trend: this teen doesn't really think she can sing and has to be coaxed into it by a street performer.
This is a true street performance in that we don't even find out this young woman's name. The man in the video is Guitaro5000, who we've posted about before. He is the man behind, "Sing With Me for Free," a movement that he sponsors to travel around the country and get people to sing on the street.
Guitaro5000 is very successful at getting his message out: he has over 750,000 subscribers and 135 million views on YouTube.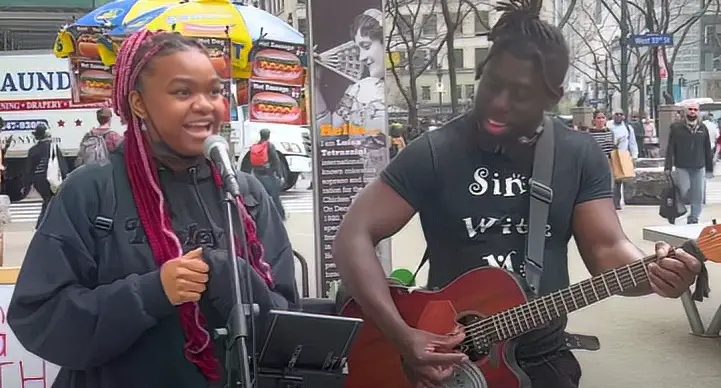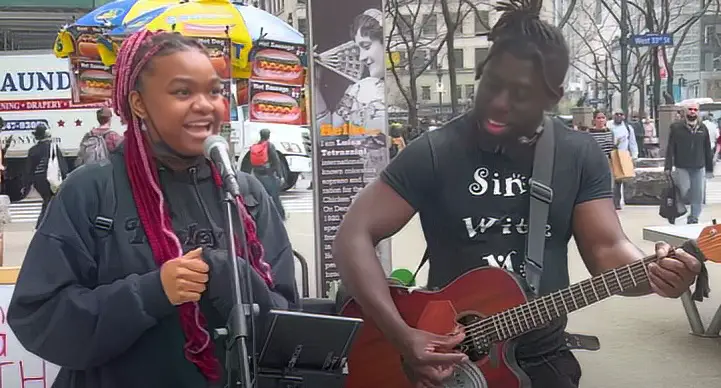 In this video, he's on the street in New York City. This teen was watching as he finished up with another group and started asking questions. He convinces her to sing and she's clearly very nervous.
But after a bit of encouragement, they pick Adele's "Set Fire to the Rain," and launch into it. And nervous giggles aside, she absolutely slays the performance.  It's great to watch the audience reaction as she gets into it. Watch the full video below and please leave us a Facebook comment to let us know what you thought!
Please SHARE with your friends and family!