I remember as a kid, I took dancing lessons and after one recital, I was really proud of myself because I thought I'd done a great job. And right after we finished the routine they had a "teachers showcase." I watched them and realized I wasn't so great after all.
Here's a video that shows one of my favorite genres, boogie-woogie, being performed by a group of pros who really know that they're doing. It was taken at the "A Taste of Boogie 2.0" festival in Padova (Padua), Italy.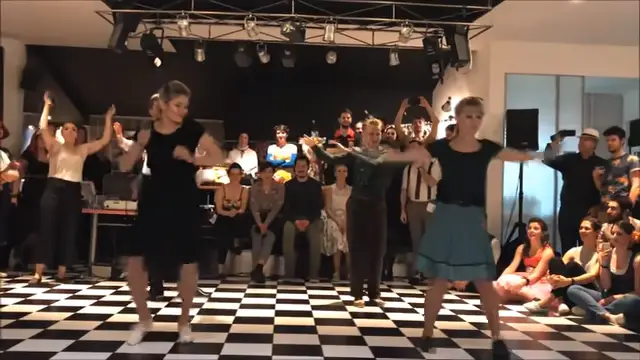 Boogie-woogie is an upbeat, energetic style of dance that originated in the United States during the 1920s. It is said to have been developed by African-American communities in the South, particularly in the Mississippi Delta, and was influenced by blues, jazz, and ragtime music.
Dancers Agneiszka Cherubisnka, Grzegorz Cherubinski, Tanya Geogiievska and Sondre Olsen Bye show all the students standing around exactly why they are qualified to be instructors. Set to the tune of the 1950's classic "Deep Sea Ball" by Clyde McPhatter, these four literally tear up the floor with their awesome swing dancing. You will love this performance for sure. Watch the full video below and please leave us a Facebook comment to let us know what you thought!
Don't forget to hit the SHARE BUTTON to share this video on Facebook with your friends and family.