Dogs are said to be man's best friend. And I am sure most of you agree with the fact. Dogs tend to have an incredible bond with their owners. But they can also bond with almost everyone on planet earth. Just take for example the video given below!
The adorable dog featured in this clip is called Skylar. He belongs to the Whippet breed. When his parents went on a vacation, they had to leave the dog behind. So they decided to bring in their trusted babysitter, James. You are going to melt when you see what James filmed during his time with Skylar. According to James, it was love at first sight. Skylar and he developed an incredible friendship, and all of it is beautifully shown in this video, "Dog Story Of A Man's Best Friend". The owners had no idea about this video at all!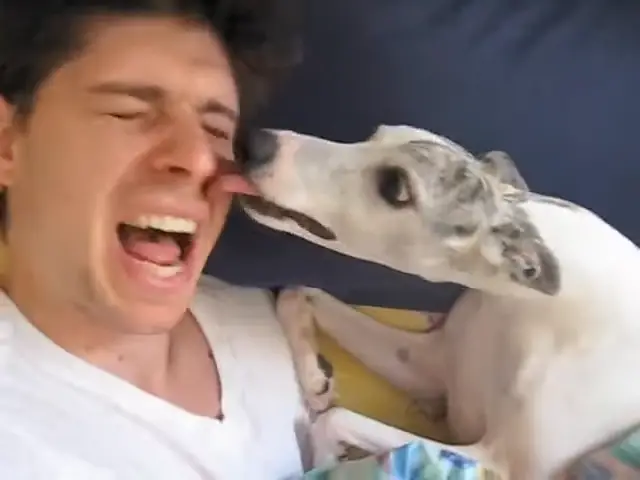 Watch this adorable video below! Did this make you laugh? Feel free to share your thoughts with us in the comments section!
Don't forget to SHARE this adorable video with your families and friends!