When you are born into a loving and warm family, there is nothing you cannot conquer in your life.
The story below had a similar context when Tripp was born. The family was well aware that he will be treated differently by many due to his Down syndrome.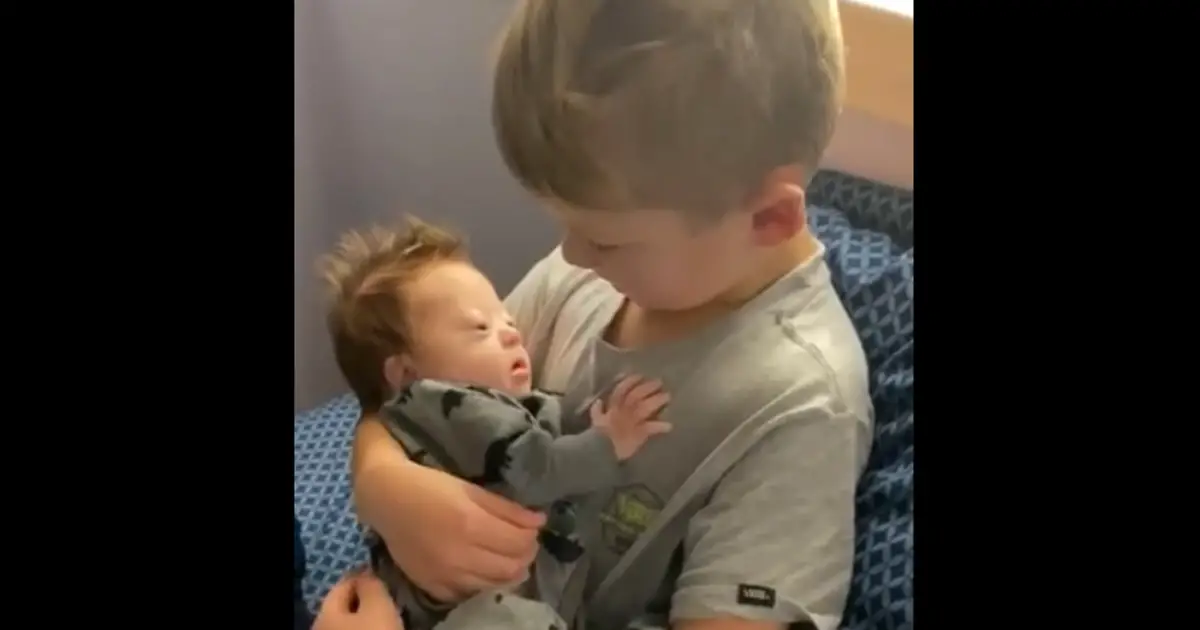 However, the family knew that their baby was in safe hands when his big brother sang a lullaby holding Tripp. The parents were overwhelmed by this gesture. Hence, they shared the moment on social media. And people were very touched, and the video went viral. I hope you enjoy the amazing experience. Please share your afterthoughts in the feed.
Please share this loving act with your friends and family.