Police arrest two women in Middletown New Jersey who stole a baby stroller from the Bambi Baby stores in Middletown. But strangely. One left her child while trying to get away according to the police sources and the owner of the Bambi Baby Stores who was really emotional about the situation.
At about 6 pm that evening, the women came into the store with several young children as seen in the video. One of the women engaged the store employee while the CCTV camera saw the other trying to fold the baby stroller that was on display. After she folded it, she hurried away, leaving the child she came with initially.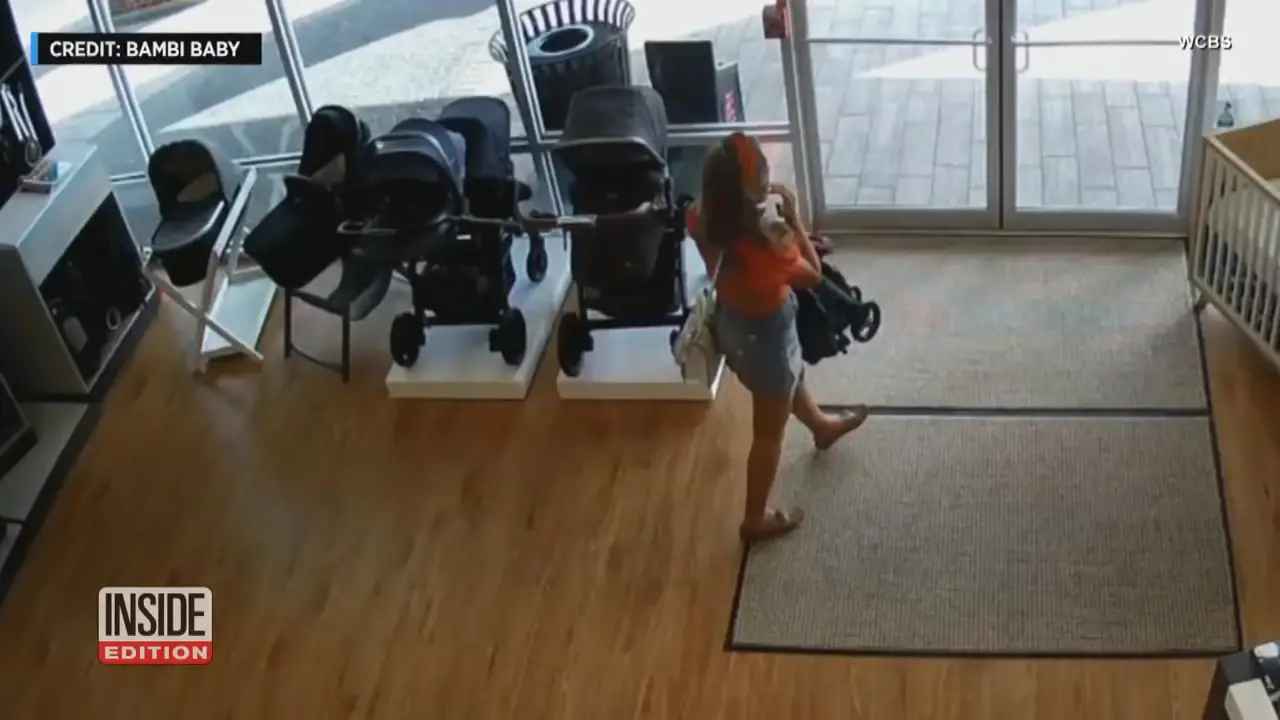 The three women left the store. However, one of the woman realized she left her child, came back a few minutes after, took the child and left again, narrated the police.
The storekeeper, Enelio Ortega said that one seeing the video, he didn't care much about his goods but the children. He added that their decision to steal is their personal issues and children should not be brought into it.
That affected him so much he lamented. Ortega furthered that suspects the women even dressed similarly to help them get away unnoticed. "They were all wearing orange tops and blue jean cutoff shorts or skirts. They had the goal of shoplifting," he said. "They timed it perfectly because we were very crowded with customers. They used that, and all their kids, as a great distraction."
Thieves can come disguised in any form. They don't care if their children are dragged into the scenario.
Send it to a shopkeeper you know to be more vigilant.