The crew of Inside Edition always finds a way to reveal the truth of many places and people. One such video they filmed shows how several luxurious hotels have the worse cleanliness even despite COVID.
The crew members went into the hotel rooms of hotels like Hyatt Place, Hampton Inn, and Trump International. When they sprayed an invisible spray onto the pillowcases and sheets of the hotel beds, they found out that the spray showed the logo of Inside Edition. This is surely not the best sign for the guests to stay in hotels mostly during the global pandemic.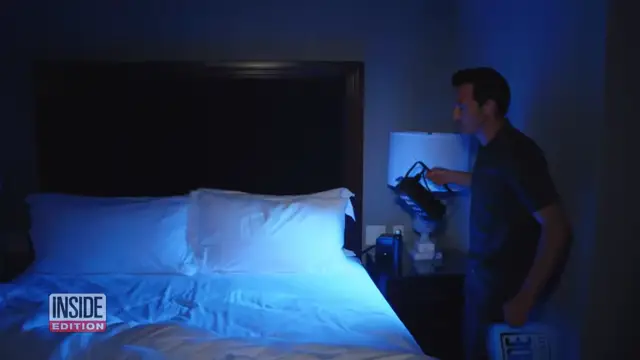 Whatsoever, the managers and staff of Hyatt Place considered the complaint and were willing to make changes. A staff member from Hampton Inn rushed away without any answer. Moreover, the manager of Trump International rushed out of the room as soon as she saw a camera. The crew surely did the right thing exposing the cleanliness of these hotels.
Thankfully, these hotels will surely take cleanliness into consideration after this incident. The reputation of these hotels is hampered due to this video. However, it is much needed. Watch the full video below!
Please SHARE with your friends and family!