Taylor Thompson was having her high-school graduation, but unfortunately her seventy-year-old grandmother Sharon couldn't make it. Sharon was admitted to the hospital because she had just undergone a bone marrow transplant for leukemia, a few months prior to brain surgery. This made traveling difficult for her.
But Taylor was not having any of that. She wanted to share her special moment with her beloved granny, so she planned a surprise just for her. You are going to be in tears when you see what the surprise actually is! This was truly a very heartwarming moment. What a sweet granddaughter! Their love is beautiful indeed.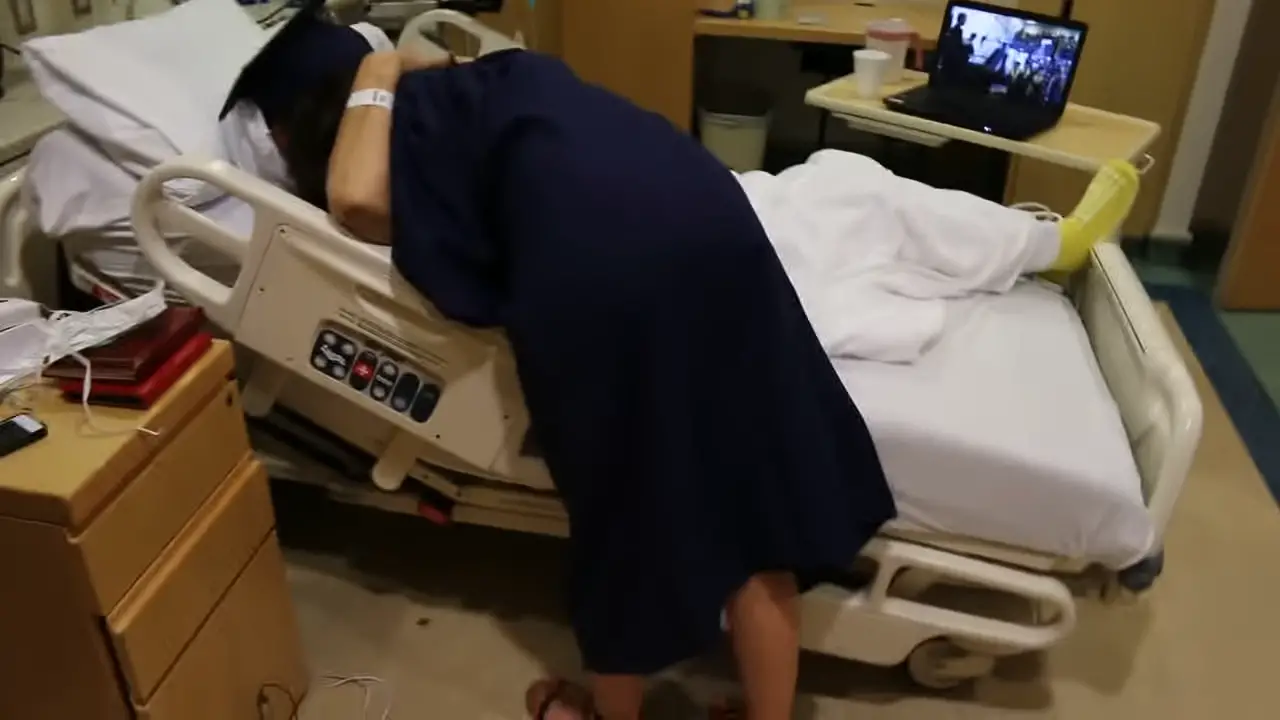 Watch the clip below to see the surprise and let us know if this video touched your heart in the comments section!
Please SHARE this beautiful video with your friends and families!