Shannon and Rick were having a wedding ceremony at St. Johns Church in Niagara Falls, ON. But Shannon had planned for a surprise that neither Rick, nor none of her guests knew about. She called upon 15 students from The Music Depot for an incredible flash mob. The students and their parents were hidden amongst the 130 guests; waiting for the perfect time to reveal themselves.
They did a brilliant flash mob performance for the newlywed couple as soon as they got their cue. They sang "Chapel Of Love" and they were joined in by some guitarists as well. Everyone wants their wedding to be unique and unforgettable. I am sure all of the people present there that day are going to remember it for a long time! What a fun-filled event!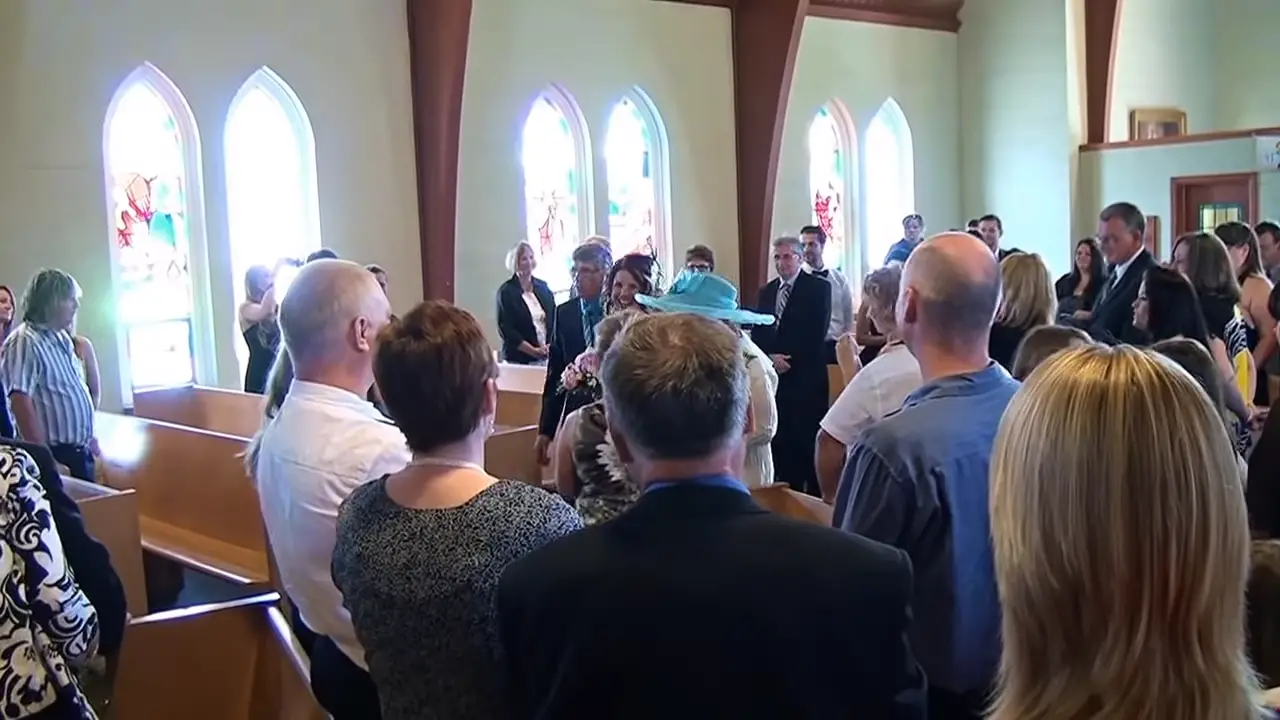 Watch this amazing wedding flash mob below! Did you enjoy this as much as we did? Let us know in the comments!
Please SHARE this incredible video with your friends and families!