When you think of Moose, you imagine a light or a dark brown colored species with antlers. However, it's time to think again.
The video featured below is a glimpse of rare moose color. Sweeden is home to a total of 100 these types.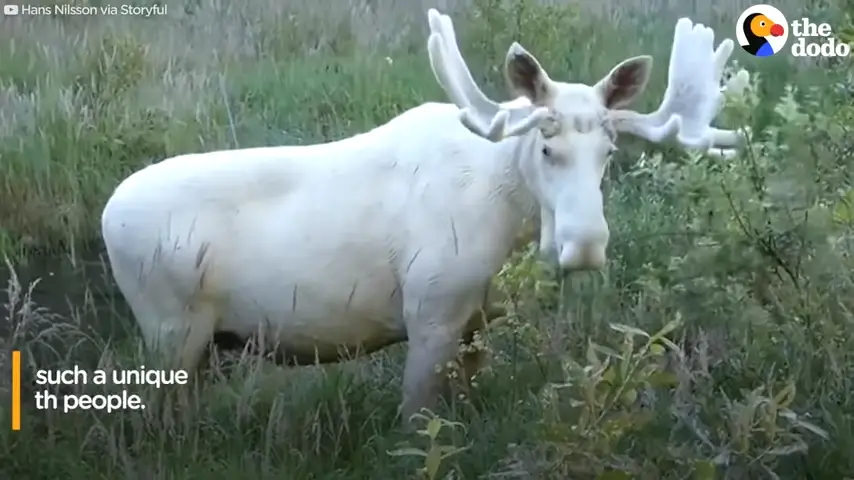 Many people guessed it to be Albino. However, that couldn't be further from reality. Actually, the color is a result of gene mutation. It looks like an entirely different kind of creature than its fellow family members. Hence, it gathered a lot of attention from the world. Have you ever come across such an angelic animal? Please do share your experiences.
Please share this rare clip with your loved ones.