Many amazing songs come out in the world every single day, but the classics are still unbeatable. Old vintage songs just have a way of speaking to your heart like no others! I am not trying to demean new songs and their artists, but I would prefer old songs over new ones any day!
The video below features one of these old classics. "Smoke Gets in Your Eyes" was a song that was covered by everybody from Earth Kitt to the incredible Frank Sinatra, but it was cover from The Platters has become one of the most recognizable versions in the world. The song was originally written by Otto Harbach and Jerome Kern. The Platters' rendition of the song topped the charts in the UK, USA and Australia, and went on to become a number one hit in 1958.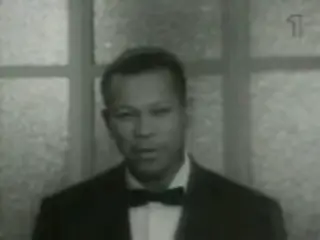 Listen to the classic song below! Did you enjoy this? Let us know in the comments section!
Please SHARE this incredible video with your friends!