Humans have come a long way with how we use our vehicles. Moreover, there are strict traffic rules so that we can avoid any potential accidents. And roads and highways accommodate those regulations. However, sometimes things might occur that have no guidelines. What do you do if a plane lands on the road in front of you?
A pilot was flying his Piper PA-28 type small aircraft in Quebec, Canada. Unfortunately, he was having engine problems while he is in the air. Instinctively, he wants to land the plane. However, the maneuver is not possible, and he is forced to land on the highway. Luckily, Mathieu Leclerc, who was a few cars away from the incident, had his dashcam running. And it caught the whole landing!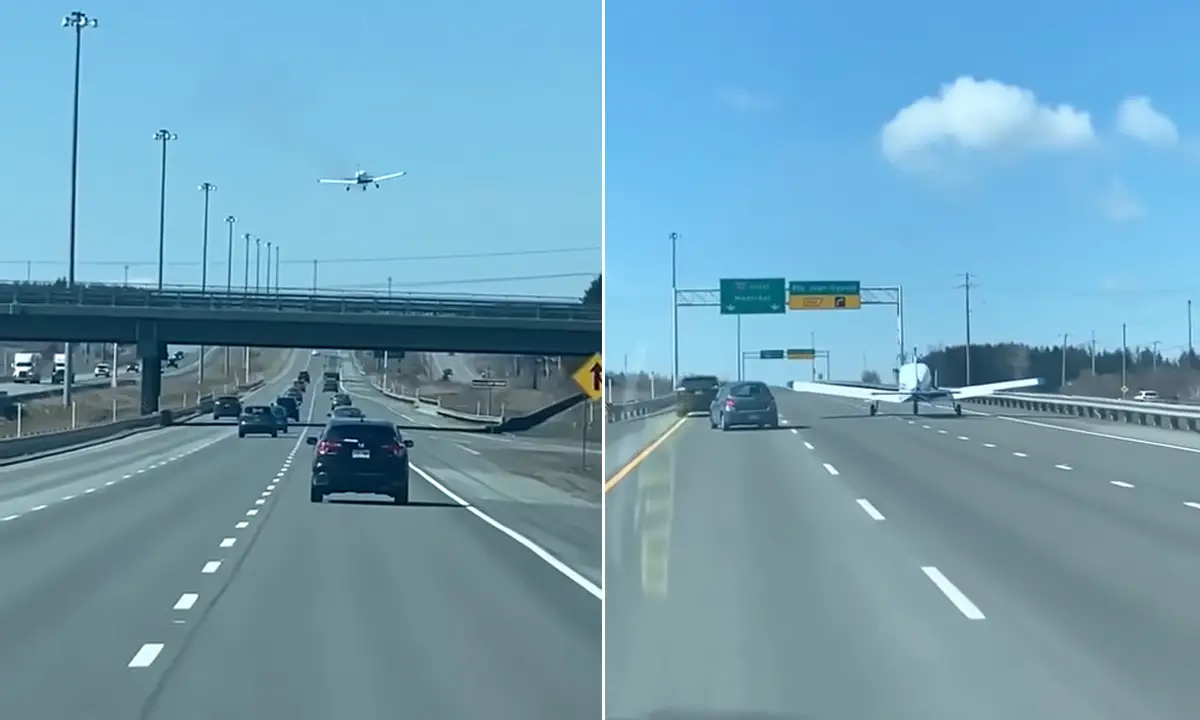 After clearing an overpass and some highway traffic signs, the plane starts dropping lower. And in a matter of seconds, it hits touchdown in the middle of the highway. Moreover, you have to commend the pilot as he lands right between moving cars! He must have excellent skills to land the aircraft safely! Furthermore, the most surprising thing in all of this is how the vehicles behind don't stop at all! Watch the emergency landing below:
And please COMMENT and SHARE!