Hope for Paws is a wonderful non-profit organization that has been working hard for the welfare of animals left abandoned in the harsh streets. They have rescued countless dogs till date. You might have heard about them already, but if you haven't, this story is about one of their most touching rescues to date. They keep getting calls for many heartrending cases every day. These people never give up until they have achieved their goal. If you're moved to tears easily, you might want to get some tissues ready.
A pit bull had given birth to puppies in somebody's back yard. Fortunately, the community got together to rescue the bewildered mama and her babies. It took a bit of effort to get her and her puppies. The people got together to block the yard so she couldn't get out. When she was finally caught, Lexus didn't show any aggression. The rescuers finally got to her puppies, but sadly, one of the puppies had already passed away. They gathered the remaining pups and took them all to get some urgent medical attention.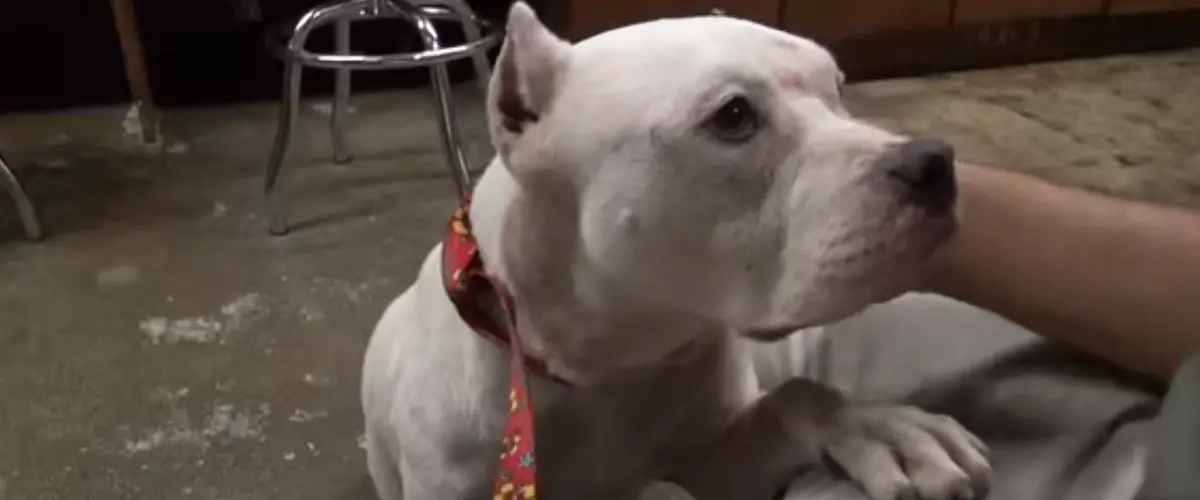 But the story wasn't over yet. Something was wrongs with Lexus. She let her rescuers know that something was still wrong with her. They knew she was trying to tell them something, so they got an x-ray. They discovered that there was a Coca Cola bottle cap stuck in her stomach. With a bit of help, Lexus was able to regurgitate it out on her own. The family is now under foster care.
This pit bull was really gentle even in such a scary condition. The discrimination that people do against pit bulls should be stopped. Any dog can be aggressive if they aren't raised properly—it has nothing to do with their breed at all. Check out this dramatic rescue below:
SHARE this incredible story with everyone you know!