Most birds and animals need companions as much as humans. This is a great story about a parrot and his new friend, a stuffed bunny.
The owners, who like most of us were busy with their day-to-day lives, could not always be there for their pet parrot Marnie. They thought the stuffed bunny would be the perfect playmate. What Marnie, says to his new friend will make you think he lives in a house full of love.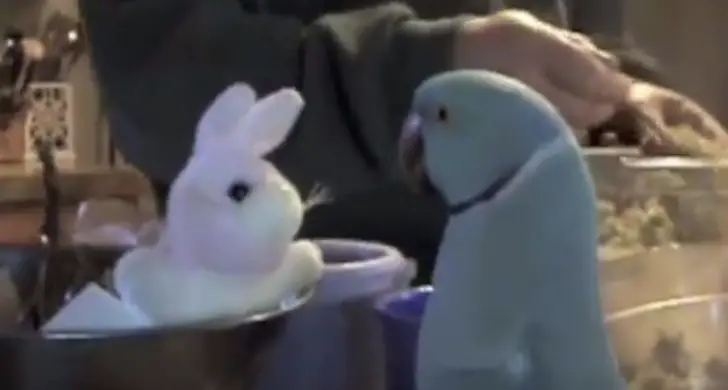 We're all used to parrots talking but this one is just too cute. Watch the full video below and smile from ear to ear!
Please SHARE with your friends and family!