Kids are as unpredictable as the sea. You never know what to expect from them. If you have ever looked after little children, you probably had to go through some weird and unlikely situations many times. The poor dad in the video below has experienced a lot of shocking scenes thanks to his two little boys. You will be in hysterics when you see the state these kids are in!
He caught his young sons covered with paint all over their faces. The dad does the obvious; he tries to confront them. But the little guys seem terrified and they are too stunned to even reply! They might have made a huge mess, but kudos to dad for handling it in such a nice way!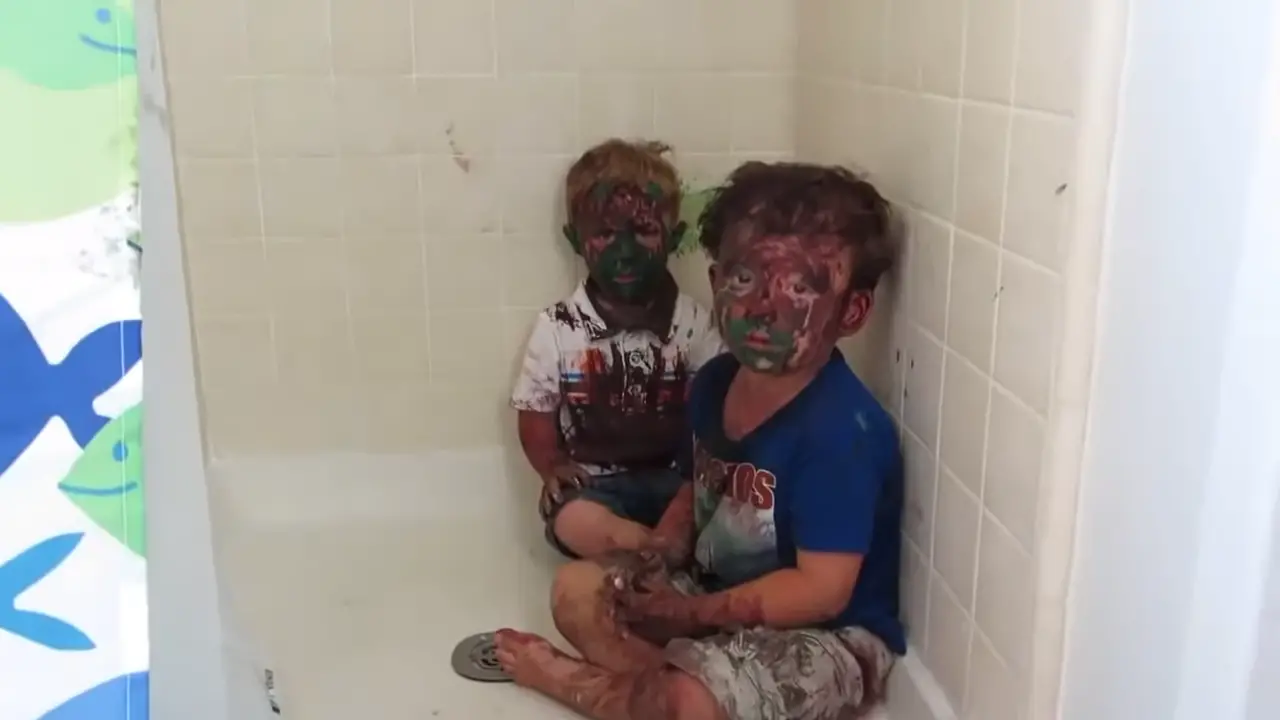 Watch this adorable family video below! Did this crack you up? Have you ever been in a similar situation with your kids? Let us know what you think in the comments!
Please SHARE this cute clip with your friends and families!