A child is every parent's apple of the eye. Just the thought of their child being born makes parents fill with excitement. Unfortunately, that's not the case most of the time. Especially if one's living in a patriarchal society, the parents tend to expect a baby boy. Thus, in such families, a girl being born is a disappointment.
The video below features a baby girl who was delivered at the Magui Health Centre, South China. It had been merely 6 hours since she saw the face of Earth but that did not stop her father from taking this fatal step. Her father was expecting a son so he could not stand another daughter (excluding the baby, he has 2 daughters and 1 son). So he stole his newborn, wrapped her in a nylon bag and went to a nearby forest. Thereafter, he tossed her off a rural cliff.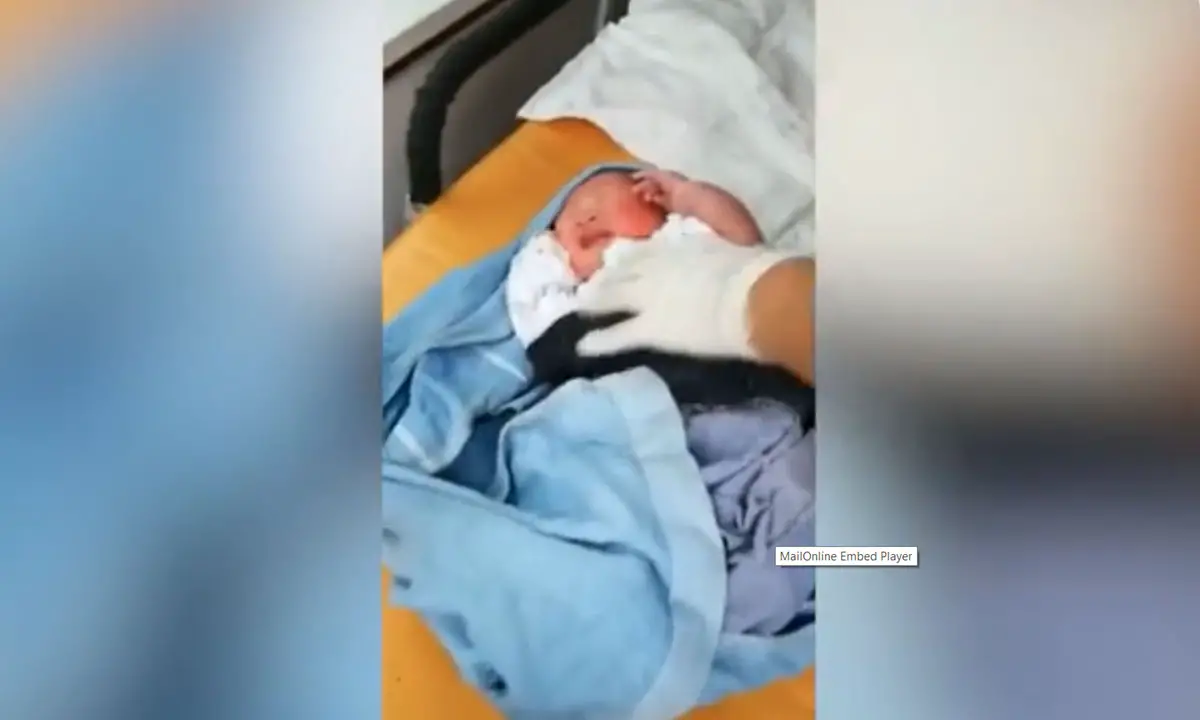 Later, the hospital staff called the police to look for the lost baby. The police remained suspicious about the father who finally admitted his horrendous crime. Without wasting a second, rescuers were dispatched to look for the baby who was assumed to be dead.
But a miracle was waiting for them! The rescuers found the wailing baby who had landed on the branches of multiple trees. She had managed to survive the 100 feet fall for 12 hours. The doctors and nurses checked for wounds and found no serious injuries.
WATCH the hospital staff checking for wounds on this little survivor. More power to this strong baby girl!
COMMENT on what you think should be the right punishment for her father. We hope parents understand that sons and daughters are equal and deserve the same love and care. SHARE this story with others to promote equality.