R&B singer Natalie Cole is a legend. But unfortunately, on 31st December 2015 the world lost her. She was the daughter of Nat King Cole. Natalie followed her dad's footstep and became a musical success in her own right during the 70s. Her first hit songs like "This Will Be" and "Inseparable" left millions mesmerized by her voice and everyone believed that she could make history in music industry. And they were not wrong!
This video below features one of the most enchanting live performances by Natalie Cole from October 7, 2011. For this live performance, she delivered a duet version of "Unforgettable". This song was originally composed and released by her father, Nat King Cole in 1951. Natalie re-recorded this song as a duet in 1991 for her album with the same name.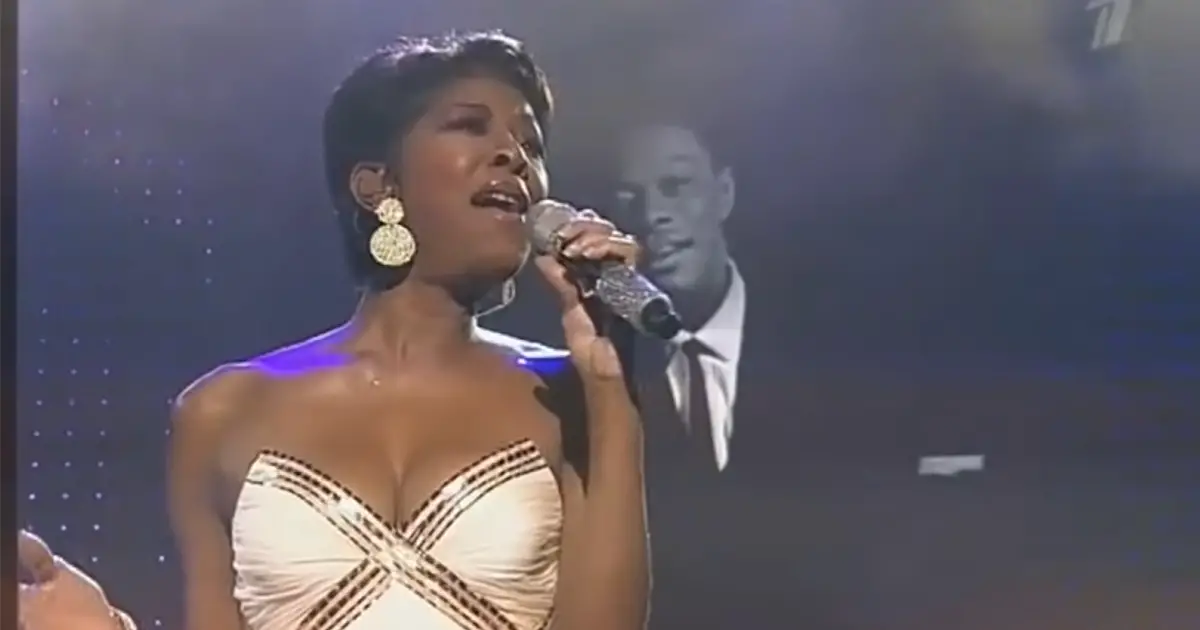 May her soul rest in peace. Watch this video below and let us know your thoughts about it in the comments below!
Don't forget to SHARE this video with everyone.