It's hard to keep an eye on your loved ones every single minute. Of course, we're all worried about them, and we want them to be safe and secure at all times. However, making sure they're okay is not possible all the time. Therefore, what some people do is set up cameras around the house to monitor what happens in their absence.
And it is exactly what Colette Kingston from Missouri did. To keep an eye on her elderly mother, Opal Zucca, Colette installed a ring camera in her front yard. Since she had to be out for work and her mother had dementia, it was the best choice. But what she saw in the footage one day was shocking.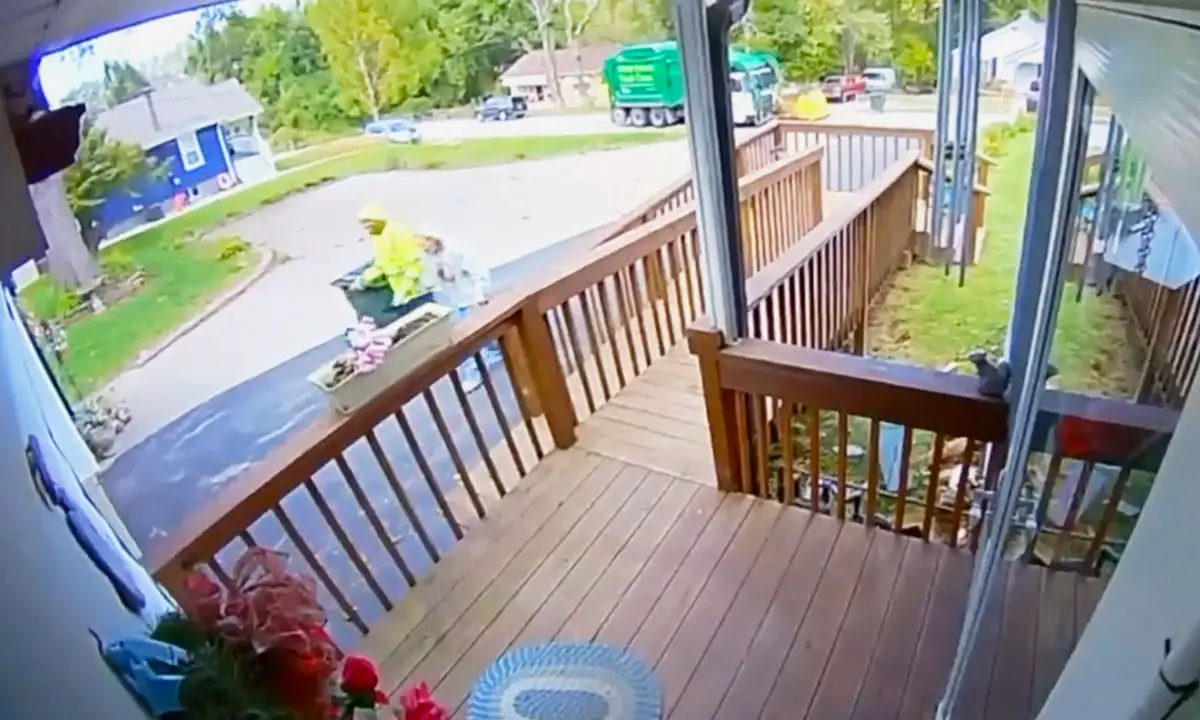 It was a sanitation worker walking her 88-year-old mother up the driveway. He has her trashcan on the one hand, and he is holding Opal on the other. He is also seen having a conversation with the lady and joking around.
The whole thing started when Opal tripped and hit her head one day while trying to retrieve her trashcan. The man seen in the video was the one present that day as well. And ever since then, he always makes sure that Opal is safe and sound. And what Colette and her family want to do is thank him for his humbleness.
WATCH the video below to witness the kindness this man shows.
COMMENT and SHARE the video if you feel it is the most heartwarming thing ever.