If you've ever had a kid in a dance recital, you know it's a long day for both parents and kids, and there are so many opportunities for things to go wrong. Here's one where one of the kids launches off in a different direction to hilarious results.
This group of ten toddlers were all dressed up in their Mickey Mouse costumes as the music began to play "The Mickey Mouse Club." And immediately the one boy on stage, dressed in his black suit, begins to do his own thing.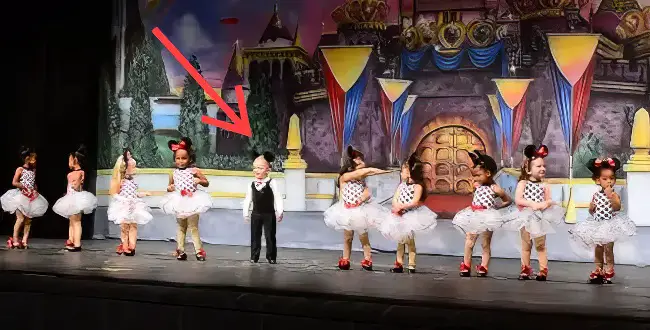 At first his infractions are minor but soon he's off on a different tangent. He dances out of formation, does different steps and generally isn't even on the same page as the rest of the kids.
But his moves are so funny! And when the second song, "Mickey's Birthday Party," comes on, they boy lays down on stage! One of the helpers comes out and gets him going again, and the result is equally as funny as the first song. Watch the adorable video below and please leave us a Facebook comment to let us know what you thought!
Don't forget to hit the SHARE BUTTON to share this video on Facebook with your friends and family.