We're used to seeing impressive talent on the Got Talent shows, but here's one contestant that wows everyone by not just singing but playing multiple instruments during her audition.
17-year-old Mia Morris from Nashville, Tennessee, tells the judges she's "multi-instrumental" and explains she'll use an electronic looping device to make her one-woman performance sound like it's a whole band on stage.
What happens next is nothing short of amazing. Using "loops" of recorded music, she brings an entire band–guitar, piano, drums, bass and even beatboxing–to life singing her audition!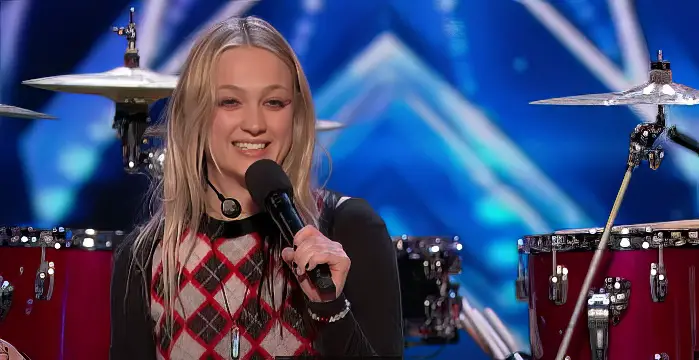 She launches into "Gone My Way," an original song she wrote and sings on YouTube. Howie Mandell is a huge fan: "The fact that you're playing every instrument, I could watch a concert. I could watch you doing this, I just love what you did."
Watch the full video below of this amazing talent and please leave us a Facebook comment to let us know what you thought!
Please SHARE with your friends and family!