If you haven't seen the video below, you're in for a treat. It features Marcin Patrzalek, an 18-year-old guitar prodigy from Poland, performing on America's Got Talent. His rendition of Beethoven's "Fifth Symphony" is simply unbelievable. The way he plays the guitar is amazing and it's no wonder that he received a standing ovation from the audience and judges.
Marcin Patrzalek is not your average guitar player. He started playing when he was just 10 years old and has since become a virtuoso. He's won several awards and competitions, including the prestigious Guitar Masters competition in Poland. His unique style of playing involves tapping, strumming, and plucking the strings all at once, creating a sound that is both beautiful and complex.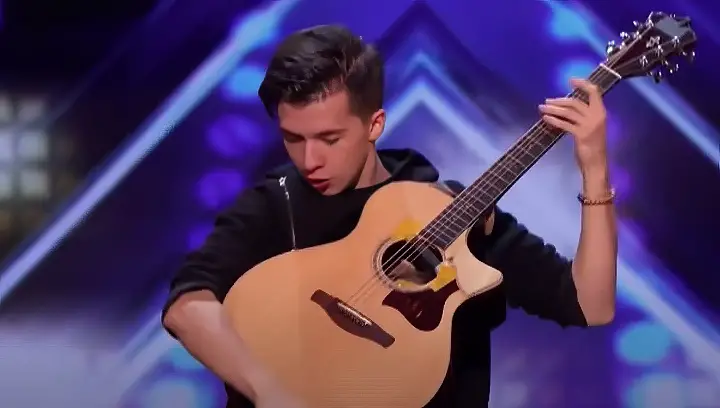 It's not often that you see a performance that leaves you speechless, but Marcin Patrzalek's performance on America's Got Talent does just that. His talent is undeniable and it's clear that he has a bright future ahead of him. It's amazing to see someone so young with so much skill and passion for music.
If you're a fan of classical music or just appreciate incredible guitar playing, you need to watch the video below. Marcin Patrzalek's performance is truly one of a kind and it's sure to leave you in awe. It's performances like this that remind us of the power of music and the incredible talent that exists in the world. Watch the video below and please leave us a Facebook comment to let us know what you thought!
Don't forget to hit the SHARE BUTTON to share this video on Facebook with your friends and family.