We love to live close to nature. If you live in an urban city, chances are you wish to take time to live somewhere green and natural.
However, this is not possible because you can't give up everything and leave behind your fast-paced life just to live in nature. Realistically speaking, you can create a green space for yourself though. Yes, this is more than just possible.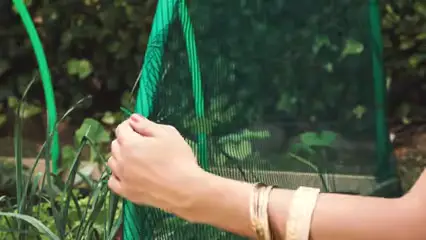 If you follow this creative and innovative woman throughout her DIY greenhouse journey, you will know what we are talking about. From using useless Hoola hoops to hose pipes, she makes use of it all.
Make yourself a greenhouse at home with the help of this video. Watch the full video below!
Please SHARE with your friends and family!