One way to know that the summer has truly arrived when you see people out and about in swimsuits, splashing around in pools. And one way to make pools even more fun is by adding water slides.
We love sliding down the water slide, no matter how old we get. And when you splash into the pool after the slide is the best feeling ever. So, if you're a water slide lover, you'd want to put this slide in your bucket list because it is the world's longest waterslide.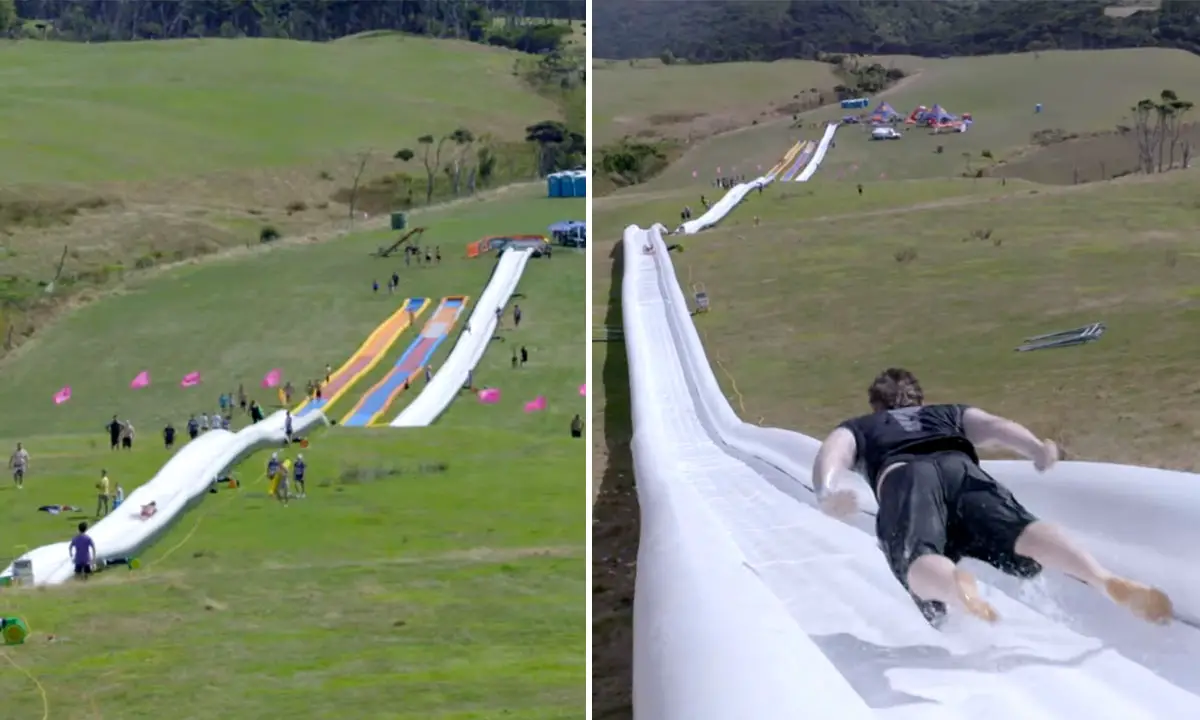 The waterslide is in Auckland, New Zealand. It was set up by the Live More Awesome team, which is a mental health-related non-profit charity. The massive inflatable slide is 600m or 2000ft long and 110m or 330ft vertical drop. The entire joy ride takes a little more than a minute to complete. And it is one of the most fun activities you can do in the summer if you're around Bethels Beach, Auckland, New Zealand.
WATCH the thrilling video of people enjoying the longes water slide ever below.
COMMENT and SHARE if you'd ever want to try the slide.