The video below features the coolest grandparents you will ever come across. Meet Emile and Renee. This amazing couple has been married for more than 26 years now. However, they still know how to make each other smile. And that is one of the most important things in a relationship. Their bond is still as strong as ever. The duo loves to sing together, especially when their grandson is around to enjoy their duet. In this clip, we get to be a part of one of these moments.
In 2014, Emile and Renee fixed a camera in the car and decided to sing alongside by side. Their grandson sat in the back seat and joined in perfectly. You are going to melt when you see it for yourself! I am sure you have seen many car karaoke performances on the internet before, but this particular clip is quite special. The trio lip syncs to "Love Is An Open Door" from Disney's hit movie, Frozen. Prepare to get a huge smile on your face.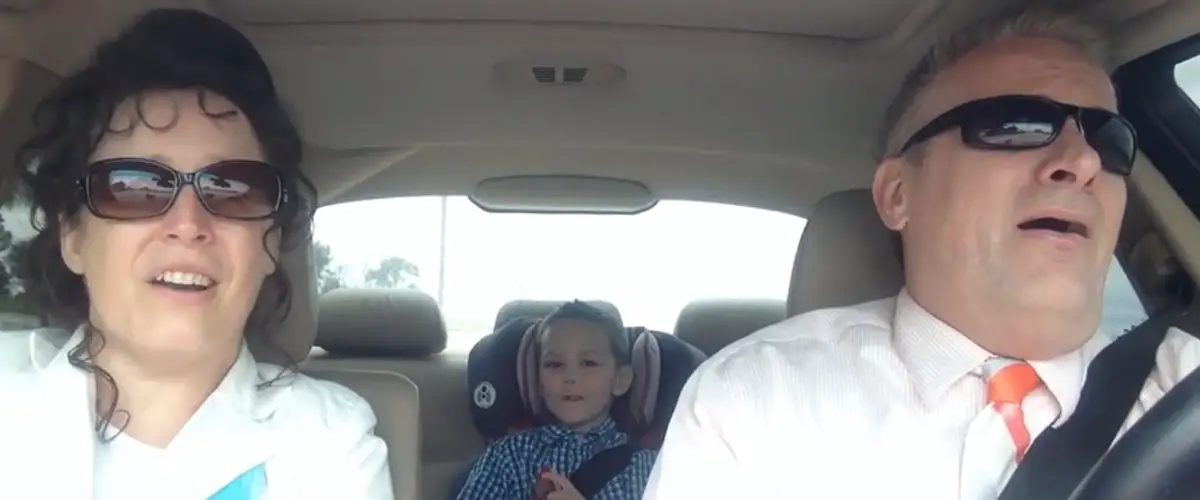 According to granddad, the little kid loves the movie and has memorized most of its songs. Inspired by the "Good Looking Parents" YouTube post, and the fact that they all love Frozen, the elderly couple decided to take their grandson for a great ride. Watch this heartwarming video below! Did this make you smile? Feel free to share your thoughts with us in the comments section!
Please SHARE this hilarious clip with your friends and families!