Ed Sheeran is one of the most famous singers in the music industry today. And he truly deserves all the popularity. He is not only an amazing singer, but he is also an incredible musician. His song, "Thinking Out Loud", is probably one of his biggest hits. It has more than a billion views on YouTube and has even won a Grammy award. Sheeran managed to win many people over with this song, but as this video shows, he even succeeded in impressing dogs.
The adorable pooch featured in the clip is named Lilly. She is a bull terrier who is in love with this Ed Sheeran hit. When her mom plays this song for her, she immediately gets into it. She looks like she actually feels what the song is saying as she starts "singing" right along with Ed. According to her mom, she loves almost all songs by Ed.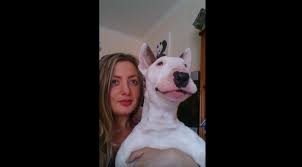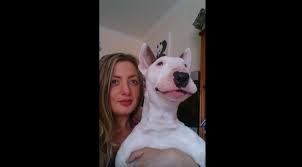 Watch this adorable clip below! Did Lilly crack you up? Feel free to share what you thought about it in the comments section!
Please SHARE this adorable video with your friends and families!