Laura Olivia and Charlie the beagle have already become famous internet personalities and you may have watched some of their viral videos yourself. The video below however features Laura and the newest addition to the family, Ollie.
Ollie is a beagle, much like his older brother Charlie. You are going to melt when you see this adorable clip. Laura is on the couch and she looks really comfortable. So, Ollie wanted to join his little human.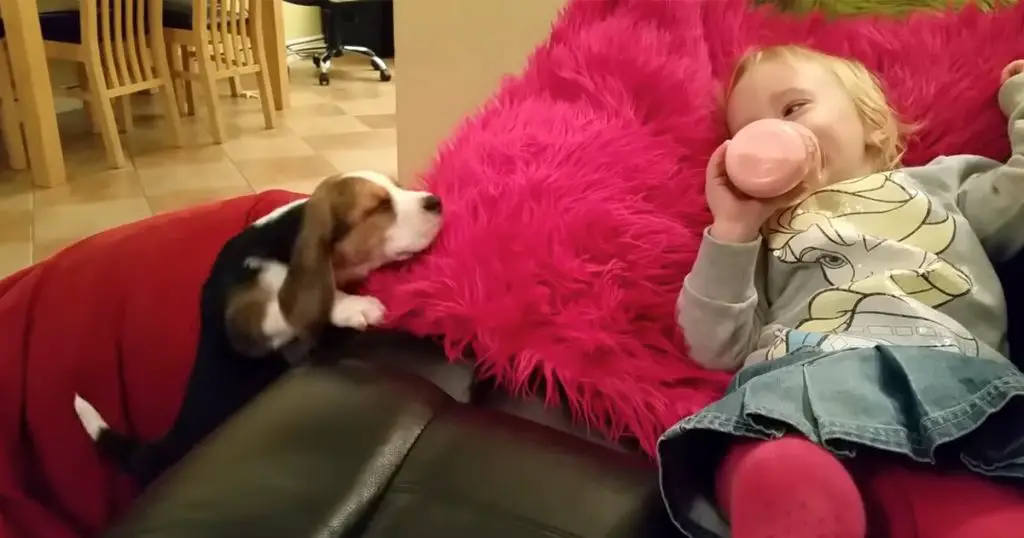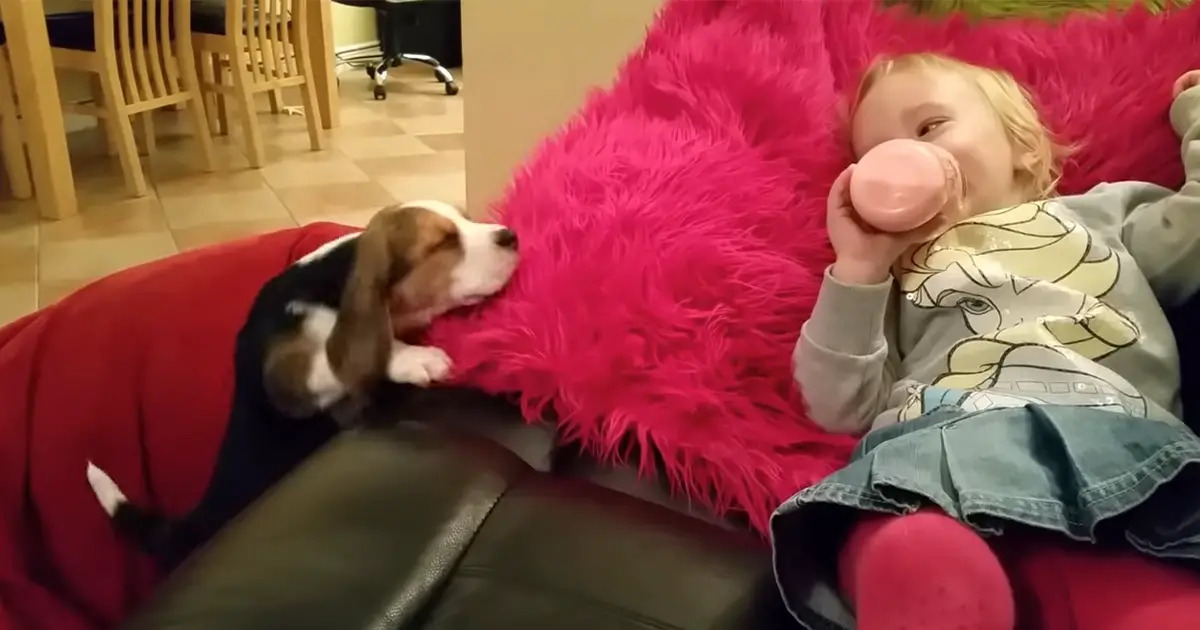 The puppy tries his best to get on the couch to nap with Laura Olivia, but with his tiny legs, he just can't do it. But what he does leaves the toddler in hysterics. Finally, he succeeds and what follows next is adorable beyond words!
Watch this cute clip below! Did this make you smile? Be sure to share your thoughts with us in the comments!
Don't forget to SHARE this adorable video with your friends and families!