OK, this video has got to be one of the most adorable I've seen in a long time–three little ducklings swimming in a sink, trying to coax a little kitten to join them.
Normally we don't think of cats and ducks getting along: cats are predatory by nature and may see a duck as potential prey. Ducks have strong self-preservation instincts and can be stressed by the presence of a cat. But when they're babies it appears it's a lot easier!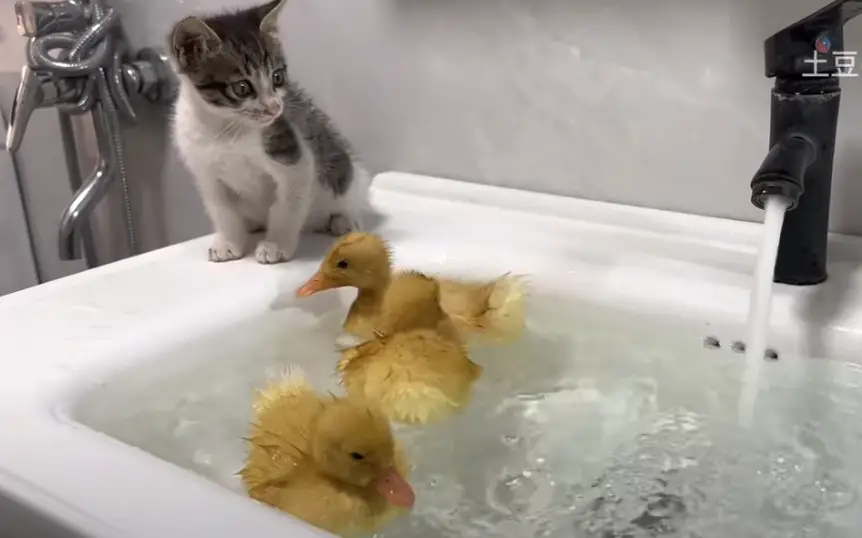 The little kitty watches as three little ducklings swim around in the water–it's like he's saying, "That doesn't look like that much fun to me…." He walks around and even tries to climb over the water faucet.
Eventually the handler has to help him get in and he's not all that keen on the water or the bath. But the ducklings keep swimming around, almost as if they're calling out to him to come and play! You will love this. Watch the video below and please leave us a Facebook comment to let us know what you thought!
Don't forget to hit the SHARE BUTTON to share this video on Facebook with your friends and family.