Everyone loves their pet animals. We all do! But do we know how much impact small actions we can have on them?
Well, Scott is a dog owner. In fact, he owns a very cute little dog. This little cutie is nothing but a pure serotonin booster and we will never get enough of something as cute as Bella. Bella is a mini Goldendoodle pup and we all know how someone as cute and tiny as this one could change the lives of people in ways they even don't know of.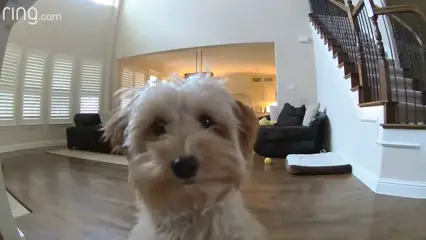 Scott is a lucky owner. Bella was left at home but she did not realize she could hear Scott from Ring's camera. Whatsoever, when she realized this, she immediately ran to the camera and started showering it with lots and lots of kisses. If Bella isn't the cutest dog, I don't know who is. She will melt your heart in every way possible.
I am so jealous of Scott! Watch the full video below!
Please SHARE with your friends and family!