This heartwarming video reminds us that even in stressful times we can still find ways to improve the lives of ourselves and those we come into contact with.
Tallulah McClellan, an eight-year-old from Ashton-Under-Lyne, in Greater Manchester, started a friendship with their regular delivery driver, Tim Joseph who is deaf. To communicate with him, the little girl began learning sign language at school.
Initially, the friendship started with a drawing that Tim hangs proudly in his van. The toddler drew a rainbow as thank you note for Tim's services.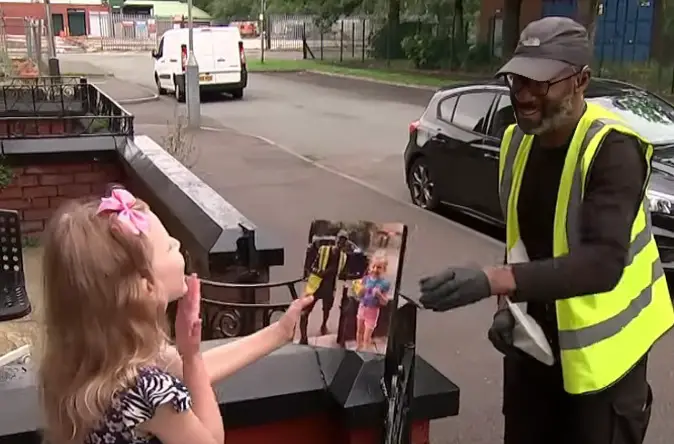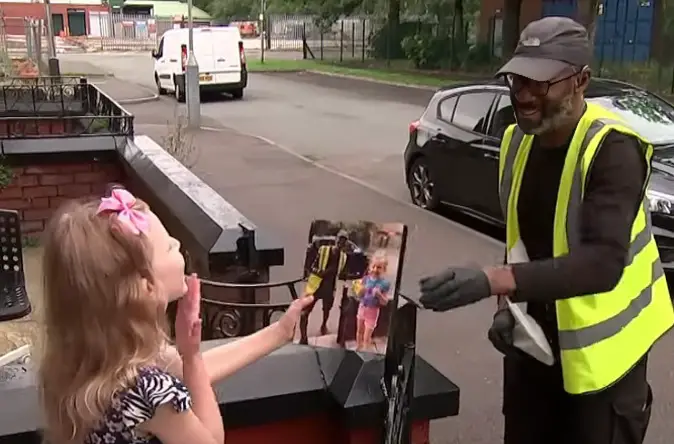 Once Tallulah found out her new friend is deaf, she wasted no time learning sign language. Tim also joined in the little girl's quest and helped her form whole sentences via signing. Thanks to the tot's mother, we get to witness one of these enjoyable sessions of bonding.
Please press play and enjoy the beginning of a unique friendship.
Kindly share this fantastic video with your close ones.