We're used to seeing "porch pirate" videos on the internet and it's pretty satisfying when the thieves get what they deserve. This camera footage of a kid trying to steal from someone's front door went viral on YouTube and some people were furious after watching a little kid committing such a crime. But I think this one is a little different and I thought I'd post it for a different perspective.
The kid comes straight to the front door after seeing a package outside. The door camera immediately tracks his action and alerts him. This is when he drops the package and turns to the camera. He clearly looked terrified!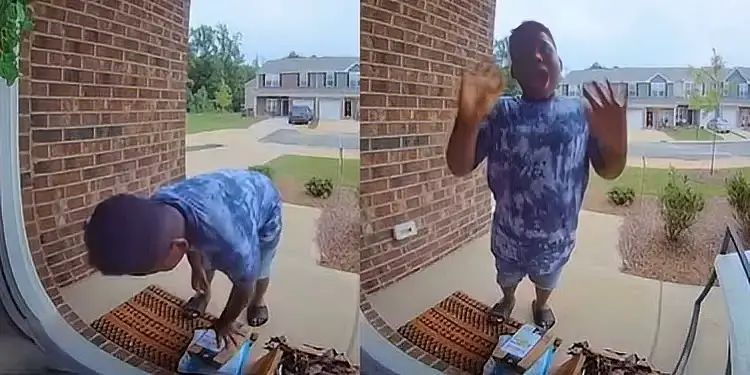 After getting caught, this mischievous child then starts knocking on the door. He then starts talking to the camera and tells that he was just joking around. However, the kid was really trying to steal and it is pretty obvious.
At the end of the video, the kid asks if anyone is home and backs off. Hopefully, this boy got his lesson and won't commit such a crime again! Watch the video below and please leave us a Facebook comment to let us know what you thought!
Don't forget to hit the SHARE BUTTON to share this video on Facebook with your friends and family.