The name, "The Radio City Rockettes" needs no introduction as it's the most famous kickline group around. They were founded 1925 in St. Louis and have performed at Radio City Music Hall in New York City since 1932. It is known for its wonderful dance moves, most famously a synchronized high kick.
Today, kicklines may not have been as popular as they once were but are still in place at high schools and colleges across the U.S., particularly in the south. The modern kickline team incorporates different styles of dances such as hip-hop or jazz, and may also feature hybrid dances that incorporate pom.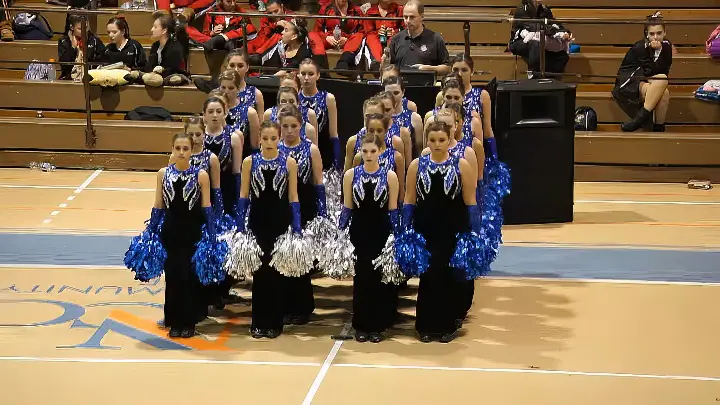 This video shows the Calhoun Colts Varsity Kickline, belonging from the Sanford H. Calhoun High School. They are known for their entertaining and award-winning performances. Completed with 24 girls, the Calhoun Colts recently won second prize in this event. Their intricate choreography sure must have taken many hours of practice. From the very beginning to the end, the group never misses a single beat.
Please press play and enjoy this amazing dance act by the talented Kickline team. And please leave us a Facebook comment to let us know what you thought!
Don't forget to hit the SHARE BUTTON to share this video on Facebook with your friends and family.