Watching movies is a great way to unwind and enjoy yourself. Everyone has their own taste in movies—some might enjoy romances, while others prefer action or drama. There are some who like watching scary movies as well. When you are watching a horror movie, you can't help but get a little carried away with the plot. You even start caring for the characters in the movie. Especially if you're really into the movie, you can even shout at them in order to warn them about the danger!
If you are one of these people, you don't have to be ashamed or shy to admit it. There are lots of people who do the same. Just take a look at Khaleesi, the bulldog! This adorable pooch tends to bark every time watches a horror movie, and that is pretty cute indeed. Dawn Curran, her owner, says, "Khaleesi the bulldog loves watching horror movies and always tries to protect any potential victims from harm. She is especially vocal when children are in danger as seen in this clip."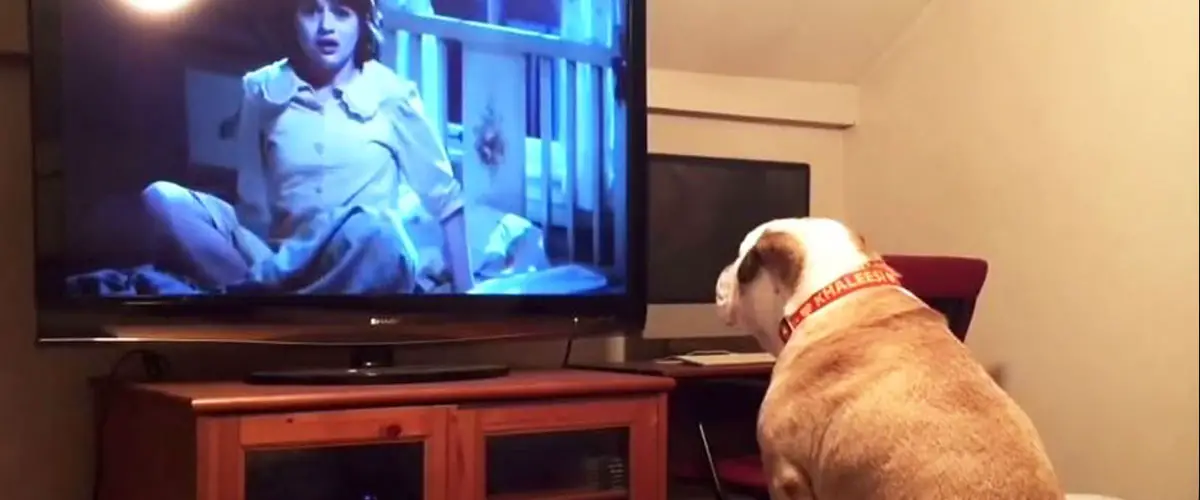 This clip shows her watching the hit horror movie, "The Conjuring". She was really pulled into the plot, and perhaps she thought she was a part of the movie as well. She really wanted to help the little girl fight off the scary ghost in the room, and to help her, she started barking and running around! It was as though she wanted to alert the poor girl.
You can't help but smile after seeing this dog's earnest attempts at trying to rescue the little girl!
Check out her adorable footage below:


SHARE this amazing video with everyone you know!