Being a parent is hard. And we all know it. You have to take care of the child's every need, be there 24/7, and raise them to be a good person. That's a lot of work. And that work quintupled to the now parents of seven, Amy Kempel and Chad.
The Kempel family reside in Idaho with their seven kids. Savannah and Avery are their two oldest daughters, while Lincoln, Noelle, Grayson, Preston, and Gabriella are their five youngest daughters.  There is nothing better than a large family, and the parents couldn't be happier with their little ones despite the difficulties that can arise.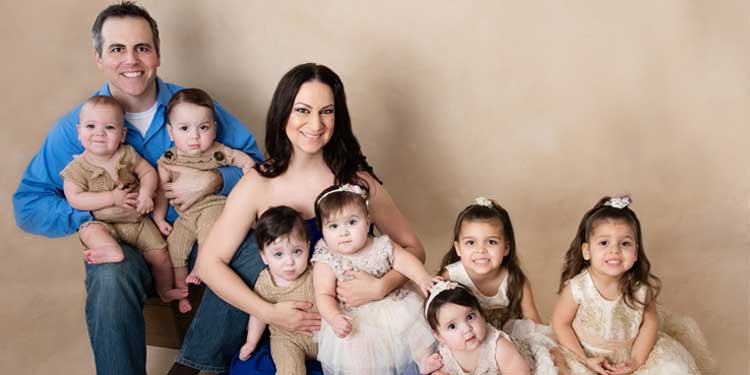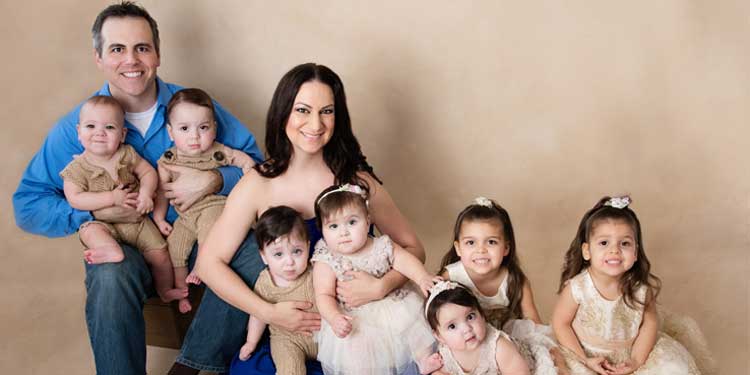 Amy and Chad struggled with infertility in their beginning days. They first gave birth to twin boys, Marshall and Spencer who were conceived through intrauterine insemination and they never made it past the hospital.
The devastated parents lost all the hopes of having children but they realized God had other plans when Savana was born. And right after two years, they were gifted by another baby girl, Avery.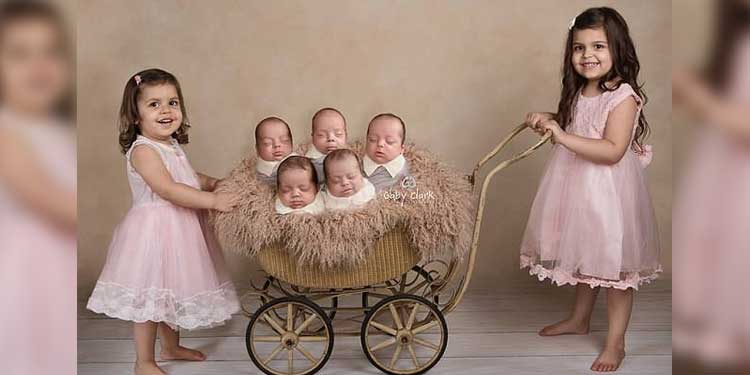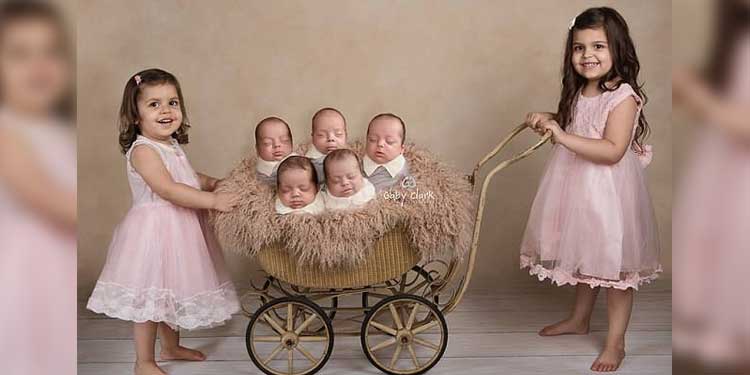 After they were showered with two beautiful children, they decided to conceive one more child. But as this time the belly grew even larger than before. When the doctor broke the news that they were having quintuplets, they couldn't contain their happiness. When Amy's twin boys died, she was terrified about having so many children at once, but Chad was there for her through it all.
Despite having to spend 63 days in the NICU before going home, the quints who were born at 27 weeks were all healthy and happy. Once they arrived at their destination, the real battle began: feeding, dressing, and otherwise taking care of seven children. But they have devised a great plan to solve this dilemma and in that plan, teamwork was the most.
Watch the full video here:
Please SHARE it with your friends and family.