There are lots of talented people in the world. Featured below is one of them. Meet Jeff Dunham. If you don't already know him, you are going to be quite impressed when you see this act of his. Jeff is a brilliant ventriloquist and he has numerous characters he likes to bring onstage with him for his performances. His amazing routines have a way of making the crowd roar with laughter. In this video, we get to see one of his most famous puppets, Peanut.
This hilarious puppet is energetic and he just doesn't know how to stop talking. Peanut insults everyone, but that is his charm. It makes the audience love him even more. The video below features a performance by Jeff and Peanut. It is taken from "Jeff Dunham: Arguing with Myself", a stage performance which was recorded in Santa Ana, California. The DVD was released on the 11th of April 11, 2006. You'll be in hysterics when you see what Peanut had up his sleeve for this act!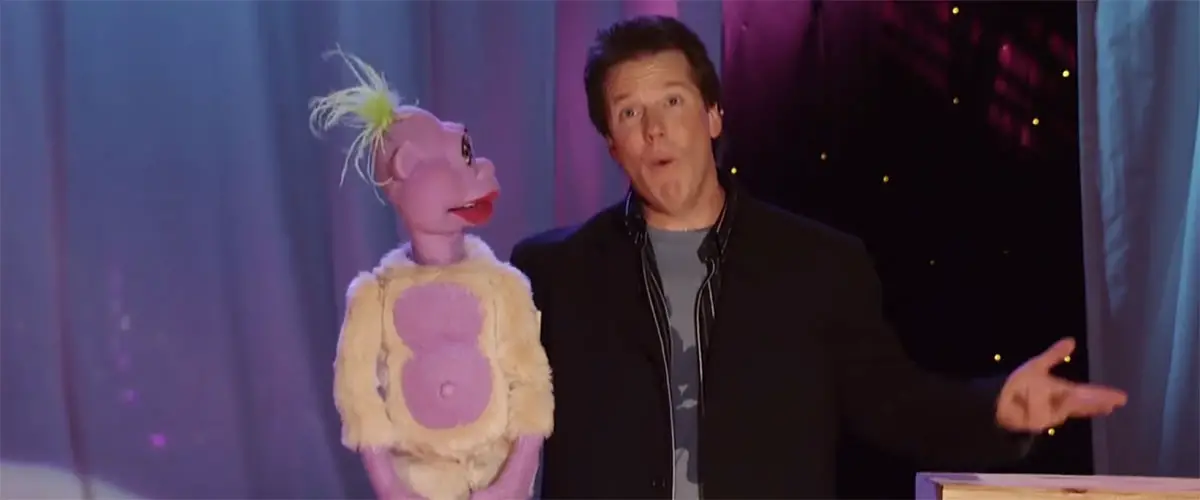 As you will soon see, the puppet doesn't even spare differently-abled people! His jokes are quite hilarious and have actually been watched more than 6 million times. Check out this awesome performance below! Did you enjoy it as much as we did? Feel free to share your thoughts with us in the comments section!
Please SHARE this hilarious video to your family and friends!