This dad loves to play the game of catch and throw with his kid and dog. The doggo Wade is happy to be a part of the playful pact with the dad and three kids. In the video, dad plays "The Flying Game" with his son and dog. The son giggles, while the German Shepard woofs with joy.
As the dad lifts his son Blaize in the air and tosses him onto the bed, the dog is also eager to join in on the fun. Blaize is amazed and starts clapping his hands saying, 'bye, bye' as dad tosses the 85 pounds German Shepard on the bed.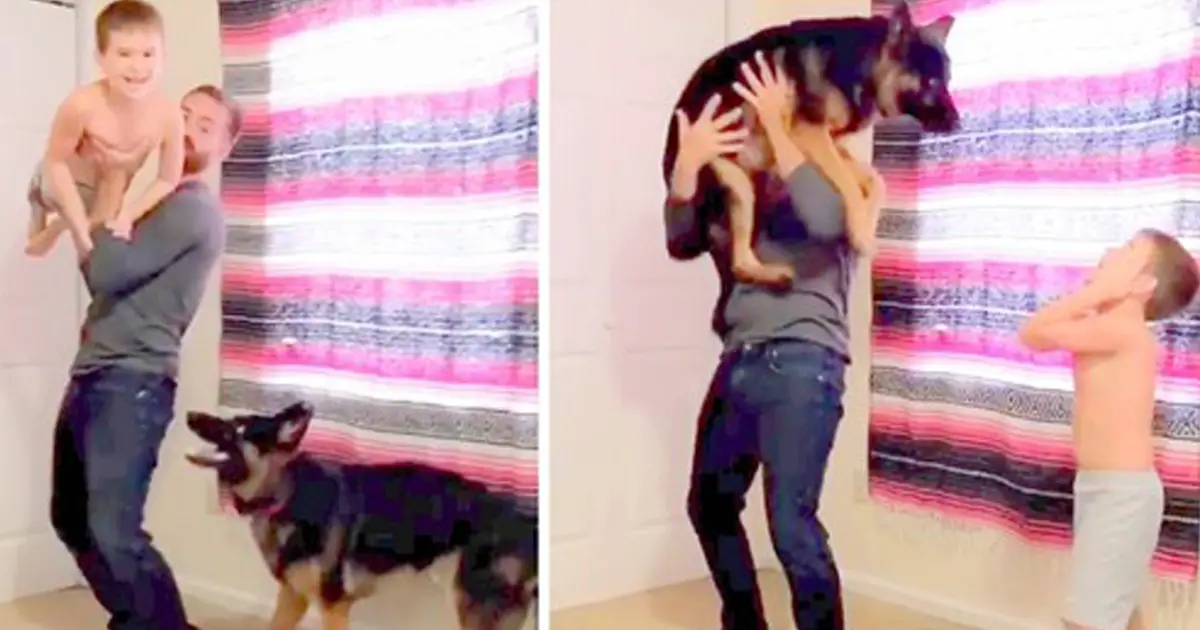 The wife shared this video on social media, and it instantly became viral. With an astonishing 13 million views, this family has received instant recognition. This "fly ride" adventure is a quick hack for parents to entertain their children. Also, in this cage, engage the dog as well.
WATCH this video below:
SHARE and COMMENT on this video for the appreciation of this adorable family.