It is always fun to watch people entertain themselves. The video below features a janitor who is having the time of his life in the snow. He has a hilarious plan to fool the unexpected employees.
In this clip, you can see him shoveling up some snow and making a path. But where that path leads, nobody knows! You are going to be in hysterics when you see the look of confusion on the employees' faces!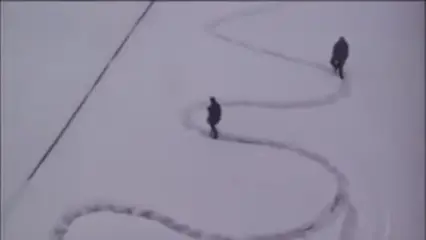 I guess this is one of the many ways to annoy people when it snows. Almost all of the people in this clip fell for his ridiculous plan. I am sure I would have too! This harmless trick by the janitor will crack you up for sure! Wait till you see this for yourself!
Watch this funny video below! I wouldn't mind playing this prank on my friends. How about you? Don't forget to share your thoughts about this video in the comments section!
Please SHARE this funny clip with all your friends!