Baby videos are one of the best things on the internet. But when you add a dog in the mix, it gets even better. This clip below features a cute little baby playing alongside her doggy companion. You will melt for sure when you see what follows next. It is hard not to play with babies; they can be really persuasive. The husky in the clip was no exception to this rule.
Many people think that introducing their dog to their baby is a big mistake, but that is not true. Pets can actually bring lots of positive changes in your baby's life. Getting your kid a canine partner is one of the best gifts you can give them. According to the baby's dad, his one-year-old Siberian Husky is normally always hyper, but the dog becomes very calm, gentle, and careful when it comes to his seven-month-old daughter.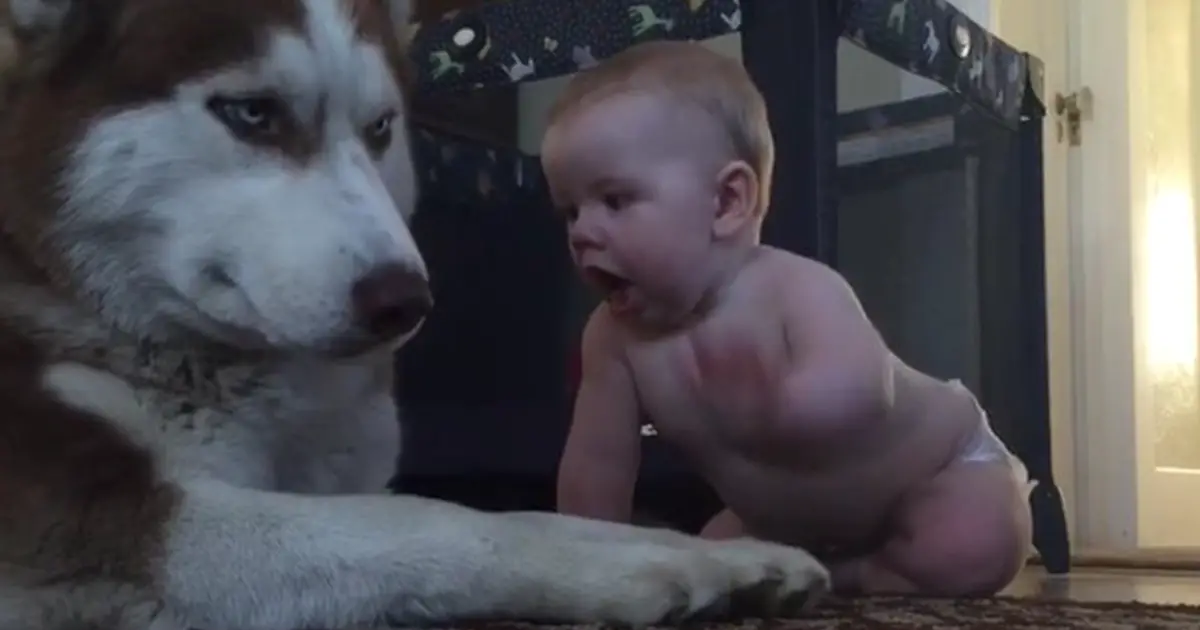 Watch this adorable video below! Did this melt your heart? Don't forget to share what you thought about this clip in the comments!
Please SHARE this adorable video with your friends and families!