Some people have undeniable chemistry. Just one look and you know that they belong together. This is the exact feeling you will get when you see Jason Colacino and Katie Boyle. These long-time partners are both dancers and at the top of their game!
Katie started dancing from a very young age and has even trained in styles like classical ballet. While Jason has a US Open Swing and three World Cabaret titles under his belt, so, you can imagine the incredible skills they have. However, it is the charisma and passion that attract us to this couple when they dance in the Rolling Stones hit song "Honky Tonk Woman."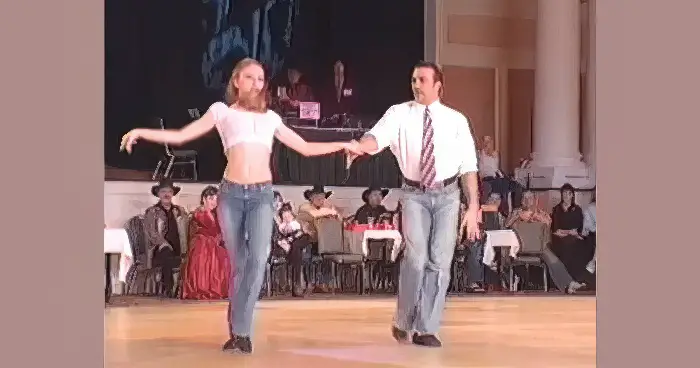 The dancing duo opens the dance by shaking to the beat. And it doesn't long take until you see their fun personality reflect in their body movements. Just take a look at the crowd behind! They are floored by the couples and give the most intense reactions to their stunning spins and stunts. Furthermore, their elasticity and the way they are in sync is mesmerizing.
Unfortunately, Jason passed away unexpectedly in 2009. But his spirit will always live on with the spectacular dance he shared with the world. Watch the video below and please leave us a Facebook comment to let us know what you thought!
Don't forget to hit the SHARE BUTTON to share this video on Facebook with your friends and family.