Nor everyone is lucky enough to celebrate Valentine's Day. People may be going through heartbreak, or they might not even have family and friends to celebrate this day with. This woman has a similar story. She doesn't also have a home. So, these guys decided to treat her with a day that will change her life!
A Youtube channel named K3tv sent two of their best, host Das and cameraman Kevin out for Valentine's special. That's when they met Lynn, who was sitting in a park in Santa Monica, California. She was alone with her clothes in discarded shopping bags. Das started chatting with her and find out that she's an aspiring singer. Moreover, they decide to spend the whole day together.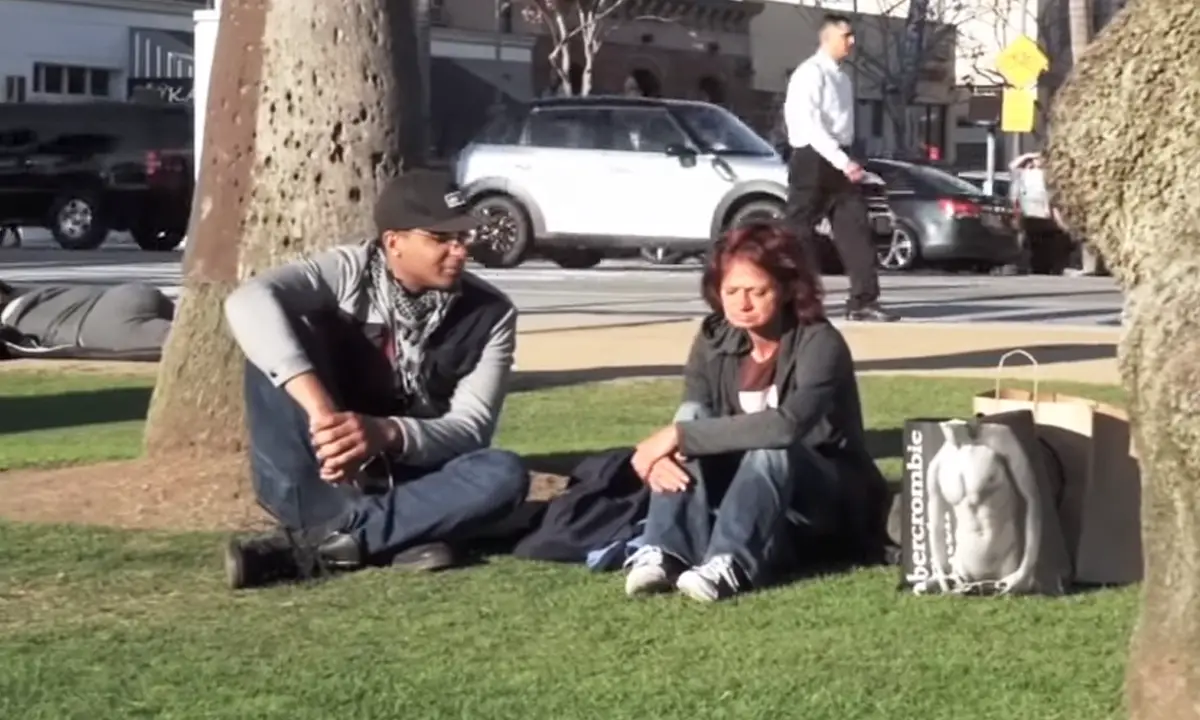 Das and Lynn go out and drink a glass of wine. Then they head shopping where Lynn buys things that are she needs like underwear and a pair of boots. But the real treat is when Das takes her for a makeover! After dinner, she expresses her gratefulness, and this is when things get heavy. She even says that she feels hopeful that she can get her life together because of this day. Watch the heartwarming video below:
And please SHARE this to spread the love this Valentine's Day!